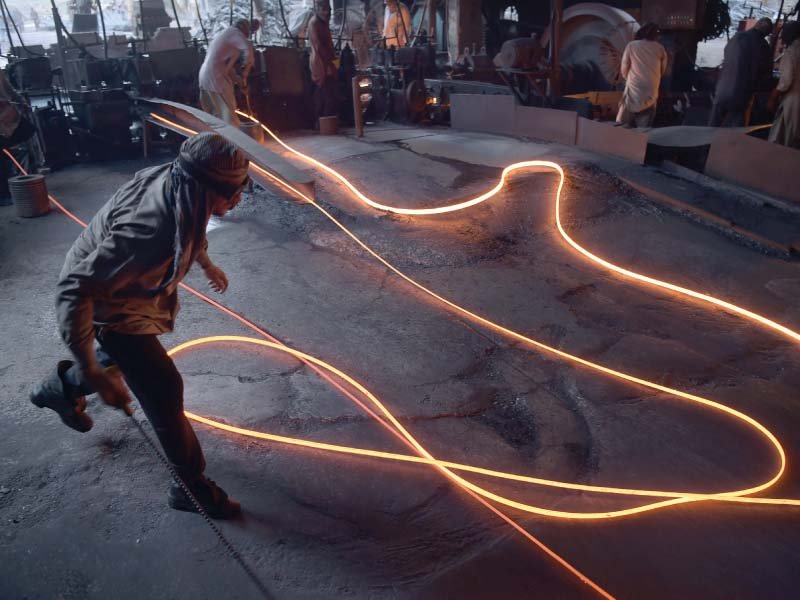 ---
ISLAMABAD: For many in the country, Tuesday was a holiday to mark World Labour Day. However, apart from labourers, all segments of the society observed the day.

Moreover, in more than 90 countries, including Pakistan, May Day is an official public holiday, and workers should have the day off. However, it does not happen.

Most people know May 1 as a Labour Day, a global holiday that commemorates the working class and organised labour around the world.  People across the globe get together and highlight the issues plaguing the labour community and rights of workers with large-scale political protests organised by socialists groups and labour unions.

Like previous years, this International workers' day also did not bring about any specific change in the routine lives of the blue-collar workers except empty promises of a prosperous life.

Social media networks were buzzing with messages describing the pathetic conditions of the oppressed classes, and like previous years, the debates ended without bringing any changes in the lives of those who continued to toil under the hot sun on the day.

One such notification allegedly associated with a public sector university was being circulated on social media groups stated that the day provided relief to everyone except the real labourers – "plumbers, drivers, security guards, gardeners and generator/ tube well operators."

Besides drivers, conductors, cleaners, gardeners, cooks, guards, law enforcers, hawkers, daily wagers are among the section of workers not allowed to take off on workers day.




Najma Khatoon, a house maid, told The Express Tribune that she was ordered by her employer to come early on May 1, because he had invited some of his friends and relatives since it was a holiday.

Khatoon added that she normally has more work to do in the houses she is employed on holidays when compared to regular days and that her job would be strictly supervised by her keeper.

Ajab Khan a young boy in his teens, said that he was working at a car washing station and his employer had asked him to come in on Tuesday since there is a greater workload on holidays.

Riot police use teargas against anarchists at Paris May Day rally

Maqsood Ahmed, a newspaper hawker, said that his routine of getting up three hours before dawn to deliver newspapers to different houses had not changed for the day. He said that it was very hard for him to avail even gazetted holidays.

Shamim Ahmed, a carpenter by profession said that he did not know what does international labourer day mean.

He complained that due to the closure of markets and a shortage of public transport, he did not find work to make both ends meet on the day. An old mason, Jumma Khan, said that he was the only bread earner
for his four family members and was worried about not finding any work on the day due to being a holiday.

Published in The Express Tribune, May 2nd, 2018.