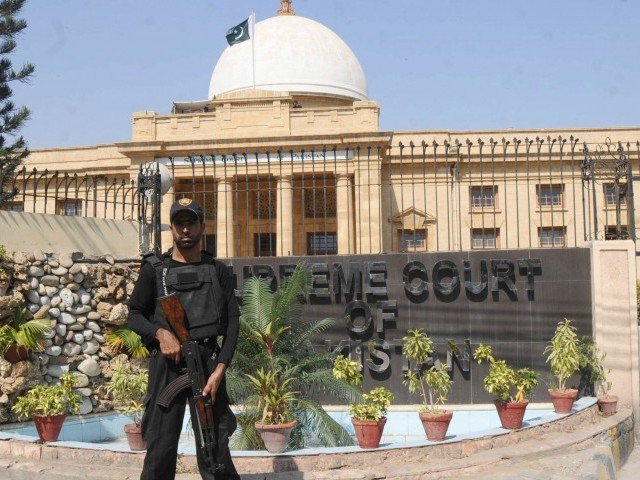 ---
KARACHI: The Supreme Court (SC) granted on Monday two weeks to federal authorities to submit a report on action taken against police officers with patchy records. Calling police officers with patchy records 'black sheep', the apex court expressed its displeasure over the non-filing of the report.

The case was heard at the SC's Karachi Registry. The apex court warned the establishment secretary that he would be deemed responsible if the report was not filed within the specified time.

In a report submitted by the Sindh IG, the SC was informed that action had been taken against 31 officers of BPS-17, including five SPs of the Sukkur range. According to the report, punishments were also awarded to 184 police officers of BPS-16 and below.

SC summons education secretary

The SC was informed that recommendations for action against 35 officers of BPS-18 to BPS-21 were sent to the chief secretary. The report said that action had also been initiated against 66 high-level officers who were involved in criminal activities and had patchy records.

According to the report, officers belonging to the Office Management Group were included among those who had patchy records. The apex court was informed that Abdul Hadi Bullo, Thatta SP Haseeb Afzal Beg and Tando Muhammad Khan SP Naseem Aara Panhwar were not among such officers.

Meanwhile, Motorway SP Arif Mehar, SP Zakir Hussain Piprani, SP Fida Janwari, SSP Manzoor Ali Khatian, SP Dr Farrukh Ali, DSP Nisar Brohi, DSP Shakeel Ahmed and DSP Chaudhry Liaquat Ali were found to have patchy records.

SC dismisses under-trial prisoner's plea against shifting to Sukkur prison

According to the report, the officers were charged with corruption and negligence in performing their duties.

The court expressed its displeasure over non-filing of the report on action against police officers of grade 18 and above. Justice Gulzar Ahmed asked the deputy attorney-general why the government took court orders lightly.

The SC gave a final deadline of two weeks to the federal government to submit the report.