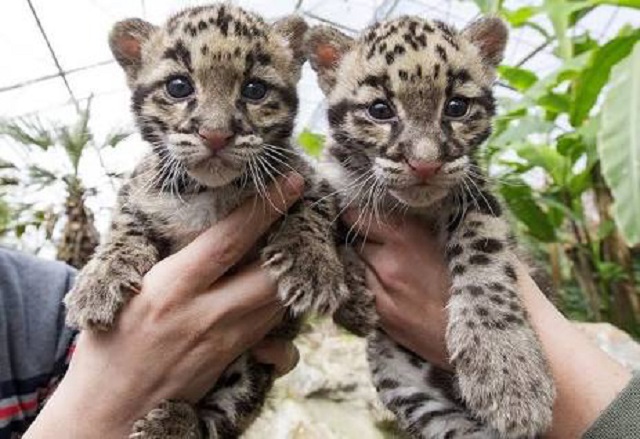 ---
PESHAWAR: A common leopard has given birth to four cubs at the Peshawar Zoo on Sunday.

"She [the leopard] had four cubs and we are keeping an eye on her diet so she can feed her babies well," the zoo's administration officer Nimatullah Khan told The Express Tribune.  

Khan said the mother's nature is aggressive at the moment as she covered all her cubs under her body to keep them protected.

"It's going to take at least 10 days for the cubs to open their eyes," he added.

"I'm more concerned with the mother's health along with her cubs rather than the number of cubs, however, we'll find out the actual number in a few days," Khan said.

Lahore Zoo to build nests for 'shy' birds

Peshawar Zoo is notorious for new shifted animals dying under mysterious circumstances with only last month a snow leopard which passed away under murky conditions.

Previously a blackbuck, a blue bull, a primate, three pregnant chinkara doves and several spotted deer died either inside the zoo or enroute to the vicinity.

Reports also emerged that a goral died on Monday inside the zoo. Khan, however, denied these reports.