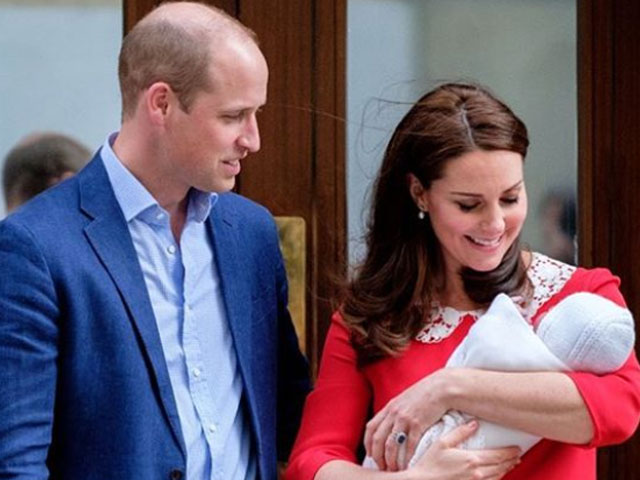 ---
On April 23, Prince William and Kate Middleton announced the birth of their third child, a son named Prince Louis. According to Hindustan Times, Twitter noticed the dress Kate wore as she stepped out with her son and compared it to the one worn by Mia Farrow in the horror classic, Rosemary's Baby.

People Magazine reported that Kate's dress was designed by Jenny Peckham - a designer whose creations she also wore when Prince George and Princess Charlotte were born.

Kate Middleton is reportedly expecting twins!

Twitteratis couldn't stop but compare the Duchess' look to that of Mia.


Kate Middleton rocking the same dress as Rosemary from Rosemary's Baby is definitely not discomforting at all... pic.twitter.com/OhzpTA6rjH

— Chris (@CrisMovieCorner) April 27, 2018
Anyone else notice Kate's dress is similar to the Rosemary's Baby dress? pic.twitter.com/8f8EeTD0RP

— Jimmy Kalaitzis (@KalaSomething) April 27, 2018
Kate wearing the same frock as Rosemary did in "Rosemary's Baby"...hmmm should we be a little bit concerned..LOL... pic.twitter.com/YqSouVnecB

— suzie (@zooziee) April 27, 2018
"He chose you, honey! From all the women in the world to be the mother of his only living son!" Loving Kate Middleton's Rosemary's Baby vibes pic.twitter.com/BFLtpMr4Uh

— Victoria Finch (@Victoria__Finch) April 27, 2018


The 1968 film, Rosemary's Baby is directed by Roman Polanski. The story revolves around a young couple who move into a fancy apartment in New York where their neighbours reveal themselves to be satanists. After dealing with the devil, she carries his child.

Prince William and Kate Middleton reveal royal baby's due date - and it's sooner than you think

The film was based on a book by Ira Levin and went on to receive two Oscar nominations for the Best Supporting Actress and Best Adapted Screenplay.

Have something to add to the story? Share in the comments below.