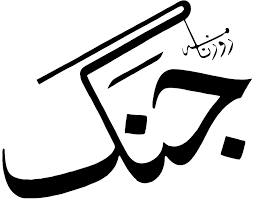 ---
ISLAMABAD: The Sindh High Court has upheld the order of an additional sessions judge in Karachi to proceed further against Jang Group CEO Mir Shakilur Rehman and his son Mir Ibrahim Rehman for allegedly defaming a journalist by publishing false news against him.

Earlier, journalist Asad Kharal had filed a private complaint before the Karachi West additional session judge under section 200 of CrPC alleging that he is an honest journalist but Jang Group published false news against him on June 18, 2016 by misreporting court proceedings. Kharal alleged that the motive behind publishing that false story was to defame him.

Later, the trial court on January 18 passed an order to register a complaint against Shakil and Ibrahim as well as the issuance of bailable warrants to ensure their attendance before the court.

Mir Shakil-ur-Rehman fails to appear before court again

However, the Jang Group CEO and his son challenged the trial court's order by filing a criminal revision complaint in the SHC. The matter was heard by high court judge justice Muhammad Saleem Jasser.

Later, he rejected their plea by issuing a 16-page written order. The high court observed that their plea that the editor-in-chief is not responsible for any defamatory publication in the newspaper is 'devoid of force'.

The SHC judge has also noted that there is no error in the order of the additional session judge, therefore he does not find cause to intervene in the matter.

In view of the order, the trial court has been given the go-ahead to proceed in the matter against Mir Shakil and his son. The trial court has set May 5 for a hearing in this matter.
COMMENTS
Comments are moderated and generally will be posted if they are on-topic and not abusive.
For more information, please see our Comments FAQ