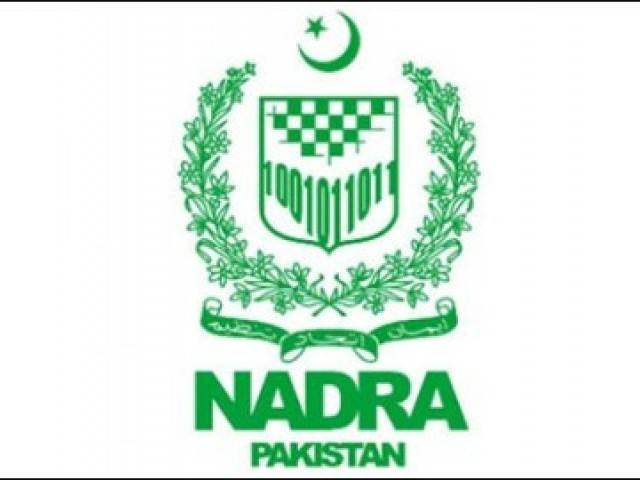 ---
Following orders from the apex court, the central database regulatory has rationalized the fees for issuing identity cards for citizens living in Pakistan and those living abroad.

In a statement released by the National Database Regulatory Authority (NADRA) spokesperson Faik Ali Chachar said that the body made ID cards, in the green Teslin format and the new smart chip-based format, at a loss of Rs40 per card.

Pointing to financial records of the authority recently submitted to the Supreme Court in a suo motu case, Chachar said that cards being produced in the country were being subsidized by the high fee being charged from Pakistanis living overseas for their National Identity Card for Overseas Pakistanis (NICOP) cards.

NADRA losing Rs40 on every identity card

"NADRA received an average fee of Rs936.37 for every card, wherein, the average fee received for a local card comes to Rs494 at loss of Rs40 approximately per card. The average fee received for an overseas card came to Rs5,000 which clearly indicated that higher prices of overseas cards were subsidising local cards," Chachar said.

Pre the revision, a new Computerised National Identity Card (CNIC) for first time card getters will be free.

However, if one wants it urgently, they will have to pay Rs1,150 for it and Rs2,150 at the executive centres. Thereafter, fees for modification in the cards, issuing a duplicate or renewing an expired card would cost Rs400 in normal while the standard urgent and executive fees would apply for the respective categories.

For those wishing to get a Smart NIC (SNIC), they will have to pay Rs750 in the normal service. For urgent processing, a fee of Rs1,500 would be charged while at the executive centres, a fee of Rs2,500 would be charged. Similarly, a fee of Rs750 would be charged for any modification, duplicate cards or renewal of the card in normal. For urgent services, a fee of Rs1,500 would be charged while Rs2,500 would be charged at executive centres.

Over 58,000 fake CNICs detected by NADRA

Prices of NICOP and Smart NICOP have also been revised. In Zone A (countries including those in the north and south American continents, Australia, UK and Europe), the price of a new, Teslin NICOP will be Rs4,250 in normal processing. For urgent processing, it will cost Rs6,350 and for executive, it will cost Rs8450. The costs will be similar for modifications, renewals and duplicates.

A smart NICOP in these countries will cost Rs4,600 in normal, Rs6,700 in urgent and Rs8,800 in the executive.

In Zone B countries (including Middle East, East Asia and Africa), a new Teslin NICOP will cost Rs2,000 in normal, Rs3,200 in urgent and Rs4,350 in the executive.

A new SNICOP will cost Rs2,350 in normal, Rs3,550 in urgent and Rs4,700 in executive.

The fees for modifications, duplicates and renewals will be accordingly.

Published in The Express Tribune, April 28th, 2018.