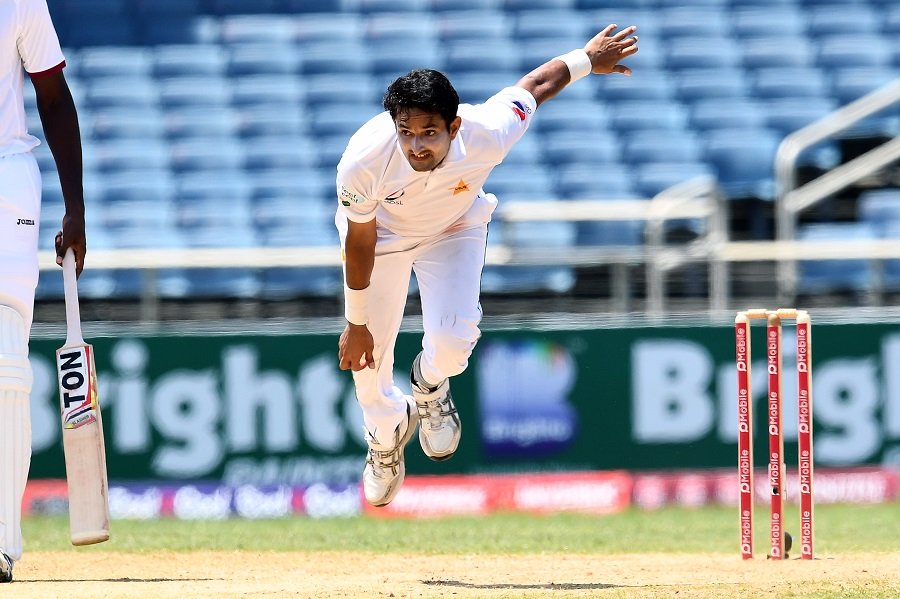 ---
Pakistan fast-bowler Mohammad Abbas has revealed that his aim in the upcoming two-Test series against England will be to get the better of opposition captain Joe Root.

Abbas, who has represented Pakistan in five Tests and has 23 wickets to his name, is currently playing for Leicestershire in the County Championship, and while talking to Sky Sports, the 28-year-old revealed his priorities for the upcoming tour.

"Whilst each wicket that I take is important in any series, my plan in this series would be to take the wicket of [England captain] Root," said Abbas. "I want to follow it up by removing other senior players in the batting line-up. I always plan to be the one who takes the wickets of the in-form players since it makes a big impact on the game and hopefully I will be able to do that in this series as well."


Newly picked Saad Ali plans century at Lord's on debut


He continued by calling the tour of Ireland and England 'tough', adding he wants to help Pakistan come out on top.

"All I want is to help my side win the series by putting in some good performances. This will be a tough series for us as we will be playing against a top-quality team on their home turf, so it will be important for me to put in my best effort and guide my side to victory," he said.

When asked if Pakistan has a serious chance of beating England, Abbas said: "It is true that any team playing at home is generally considered favourite to win. But, let's not forget that Pakistan have a great away record against England, so we will do our best to win this series as well."

Talking about bowling alongside Mohammad Amir, Abbas revealed that the left-arm pacer is always willing to share his experience to help other bowlers.


Sarfraz Ahmed 'confident' youngsters will shine on Ireland, England tour


"He [Amir] has a lot of experience in international cricket and whenever we play for Pakistan or even during domestic games in Pakistan, he is always willing to share his knowledge with me," he said. "I hope we can forge a successful new-ball partnership in Test cricket."

Discussing Pakistan's recent dip in form in the longest format of the game, Abbas said the team is going through a transition period after the retirement of legendary batsmen Misbahul Haq and Younus Khan.

"The current side is going through some changes and in a sense can be regarded as a new team," said Abbas. "We have had the retirements of two of our nation's most trusted servants and legends in the shape of Misbah and Younus. There is no doubt in my mind that the absence of such top-quality batsmen is being felt, but I do feel that we still have some extremely competent players in our line-up.


Pakistan bowling coach Azhar Mahmood reveals plans for Ireland, England tour


"In Azhar Ali, Asad Shafiq, Sarfaraz Ahmed, Babar Azam and Haris Sohail, we have batsmen who are all capable of filling the gaps left by the departure of Misbah and Younus. I am very hopeful that with such good batsmen in our team, we will be able to improve our performance and do well in the upcoming series.
COMMENTS
Comments are moderated and generally will be posted if they are on-topic and not abusive.
For more information, please see our Comments FAQ