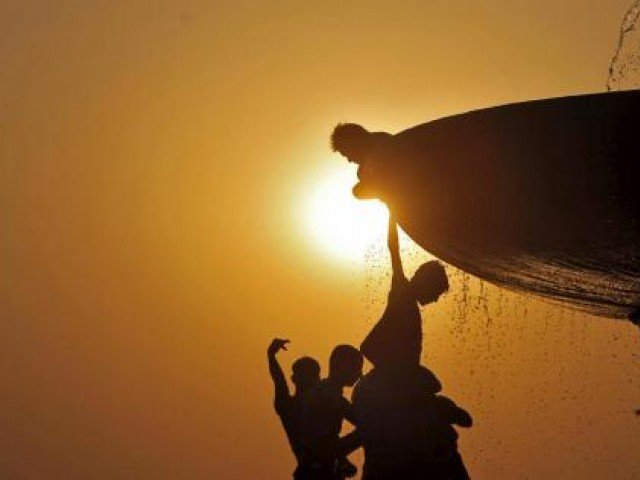 ---
LAHORE: Several patients suffering from gastro-related ailments were admitted to hospitals of the provincial capital. Medics said the use of unhygienic food, fruits, drinks and contaminated water in the summer season were the cause of such infectious diseases.

The hospitals include Mayo, Services, Jinnah and Ganga Ram. Health experts told The Express Tribune they feared a major gastro outbreak in the wake of rising temperatures.

Dr Adnan Mir of Lahore General Hospital said the main reason behind this was the consumption of substandard edibles. "Such products are openly sold across roadside eateries."

While speaking to The Express Tribune, a senior health department official, requesting anonymity, said, "To make matters worse, the statistics compiled by the provincial headquarter did not include figures of those patients who are visiting private hospitals, clinics and health centres in large numbers." He added that if their data was included, the number of patients might be three times the current figures."

Met office says brace for a long, hot summer

Although government-run hospitals are crowded with gastroenteritis and diarrhea patients, the functionaries of the Punjab health department are hesitant to provide statistics for the patients.

Dr Mir further said gastro issues were caused by water and food-borne bacterial infection. He said its major symptoms included vomiting, fever, diarrhoea, dehydration and low blood pressure. "People must resist frequenting such places, especially those serving samosas and pakoras," he added.  The doctor said the rising number of gastro patients was representative of the rampant consumption of edibles unfit for consumption.

"An outbreak can be avoided if people avoid consuming contaminated water and substandard food," Dr Mir stated.

Precautions for the heat

He further said hospitals dealt with tens of thousands of gastro patients and those affected by other hear-related ailments. He added the frequency of these diseases could be curbed through minimal precautions.

A Health Department spokesman said the authorities were running awareness campaigns every year on how seasonal infections can be avoided. However, he acknowledges a lot more ought to be done to obtain desired results.

He said the department had already circulated an alert across all hospitals for seasonal diseases. Khan added medicines needed to treat such cases were available across public health facilities.

He added ore public awareness was needed on the consumption of clean drinking water and the easting of good quality food.

Published in The Express Tribune, April 23rd, 2018.


COMMENTS
Comments are moderated and generally will be posted if they are on-topic and not abusive.
For more information, please see our Comments FAQ