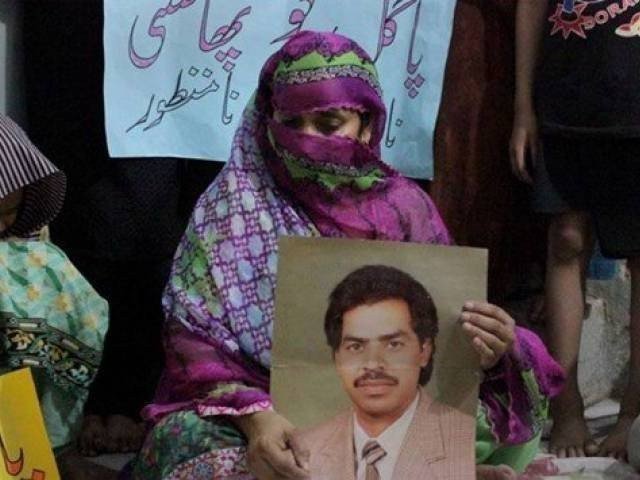 ---
ISLAMABAD: The Supreme Court will take up the case of Imdad Ali, a death row inmate diagnosed with paranoid schizophrenia, on Saturday (today) at the court's Lahore Registry.

The two judge bench, headed by CJP Mian Saqib Nisar will resume the hearing of case today (Saturday) after long time.

Imdad, from Burewala district in southern Punjab, was sentenced to death in 2002 in a murder case. His sentence was upheld by all superior courts, including the Supreme Court. The president has also rejected his mercy petition.

On July 26, 2016, after black warrants were issued for his execution, his wife filed a writ petition in the Lahore High Court Multan bench to delay her husband's hanging till the recovery of his mental illness. The high court rejected her plea on August 23.

Safia Bano, wife of the convict Imdad Ali had approached the Supreme Court, claiming that her husband was insane and the execution of death sentence may be delayed till he gets medical treatment so that he can write down his will.

However, the SC while rejecting her plea held that a psychiatric disorder such as schizophrenia does not subjugate the death sentence.

'Schizophrenic' killer's wife wants quick SC review

"In our opinion, rules relating to mental sickness are not subjugative to delay the execution of the death sentence which has been awarded to the convict," says the Supreme Court in its 11-page judgment in the original Imdad Ali case.

In its detailed judgment issued, the Supreme Court said, "Schizophrenia is not a permanent mental disorder, but rather an imbalance which can increase or decrease depending on the level of stress."

"In recent years, the prognosis has been improved with drugs, by vigorous psychological and social management, and rehabilitation… recoverable disease, which in all the cases, does not fall with the definition of 'mental disorder' as defined in the Mental Health Ordinance, 2001," reads the verdict authored by the chief justice.

Despite having power, president summarily rejects clemency petitions

The apex court said that the subordinate courts discarded his (the victim's) plea of mental illness as he cannot be deemed a "lunatic". The medical records brought before the courts show that he is a psychiatric patient suffering from "paranoid schizophrenia".

Later, the Punjab government and his wife challenged the SC's order by filing review petitions.

Then, on November 17, 2016, the SC formed a medical board comprising Major General Saleem Jahangir, Colonel (retired) Nadeem Abbas and Minhas Fareed Aslam to reexamine the condition of Imdad Ali and submit its report in the apex court in two weeks. However, the matter was not taken up till now.
COMMENTS
Comments are moderated and generally will be posted if they are on-topic and not abusive.
For more information, please see our Comments FAQ