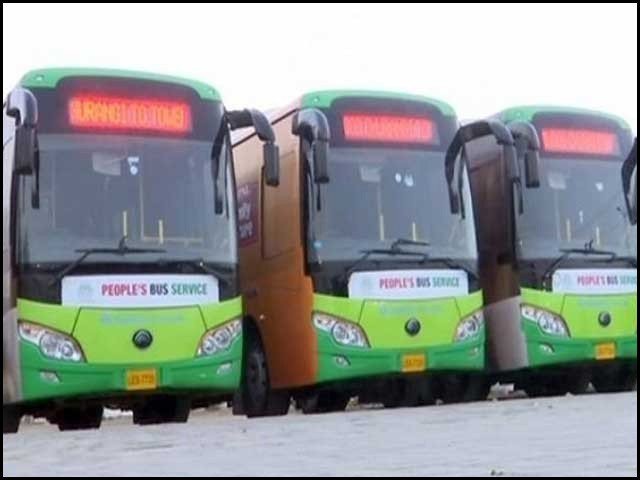 ---
KARACHI: In offering some respite from the heat to the residents of Karachi, the Pakistan Peoples Party (PPP) on Wednesday gifted ten new buses to the city of lights.

According to Express News, these buses will run as part of the ongoing pilot project but the people of Karachi have termed this gift as a joke questioning how ten buses can meet the requirements of 25 million people.

City govt plans to ply environment friendly electricity buses

Provincial Transport Minister Nasir Hussain Shah said that the bus service is a joint venture of Sindh government and a private company.

"Sindh government has not invested anything in this project," he said before stating that Asif Zardari and Bilawal Bhutto had advised to provide transport facilities to the citizens of Karachi.

One bus can accommodate around 30 people at a time whereas the rent varies between Rs20, Rs30 and Rs40. The buses will run from 6am to 11pm between Dawood Chowrangi and Tower.