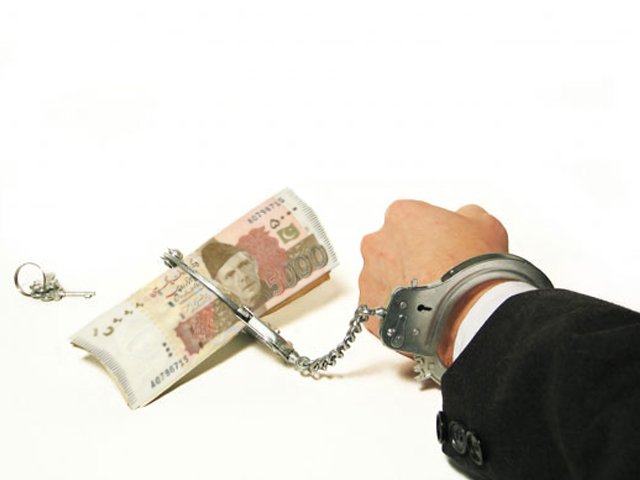 ---
RAWALPINDI: The Anti-Corruption Establishment (ACE) Rawalpindi will seek Federal Investigation Agency (FIA) assistance to conduct forensic audit of dubious housing societies in Rawalpindi as well as those which have sprouted around the New Islamabad International Airport (NIIA) site.

And for this purpose, ACE Rawalpindi Region Director Arif Raheem has formally asked permission from ACE Punjab Director General Brig (retd) Muzaffar Ali Ranjha, sources said.

Both the investigation bodies will take part in the joint forensic audit of the allotment, NoCs, layout plans and the promised facilities provided to residents by the housing schemes.

NAB's probe exposed Sharifs' corruption in Hudabiya scam, docs reveal

Sources told Daily Express that ACE has approached FIA for assistance in investigating public complaints regarding housing schemes in Rawalpindi suburbs and the areas near NIIA.

During public hearings by ACE directors, people gave documentary proof of how these dubious housing societies have cheated them. ACA officials said that most of the complaints were regarding housing societies acquiring NoCs after showing only a part of the layout plan.

These businesses later on sell more plots that they actually have, besides there is gross misrepresentation on maps about places set aside for parks, schools, mosques and service lanes.

These public places appear only on map and in reality sold out to people after plotting.

In light of these complaints, ACE and FIA will conduct probe into the matters of housing schemes.

The number of housing societies in district Rawalpindi, private and corporate, is close to three hundred. Of these, 92 are in Potohar Town, 55 in District Murree, 6 in Gujjar Khan, 24 in Taxila and two in Kotli Satyan. While 99 are located in and around Fatah Jung road, Motorway Link road, Gurja road, G.T Road, Kothla Kalyan and Airport Link road.

Smokes and mirrors: Govt comes under fire as more corruption exposed

Raid

ACE Rawalpindi region has arrested 10 government officials red handed, in eight different raids conducted after receiving complaints of corruption in government departments. The raids led to the seizure of a hefty amount of Rs180,000.

The arrested individuals ranked from a constable all the way up to inspector along with an SSO belonging to the allotment centre and a clerk from the district council. According to details, the ACE Rawalpindi Region Director Arif Raheem received 89 complaints from citizens about different governmental departments.

A team, led by Rawalpindi HQ Inspector Amjad Shehzad, conducted a raid and arrested sub-inspector Khalil Bhatti and seized an amount of Rs20,000. Jaatli police station's ASI Sibtain was also apprehended with Rs10,000. Circle Officer CHakwal Inspector Tahir Abbas, another Inspector and ASI were also arrested with an amount Rs.100,000 on them. Clerk Raja Kauser Hayat was also arrested with Rs5,000 on him and ASI Shahid was also arrested. Circle Officer Attock Inspector Ghulam Asghar Chandia arrested ASI in the Allotment Center Attock Hasan Abdal Iqbal, seizing an amount of Rs20,000 on him, while Circle Officer Mumtaz Mekan arrested Constable Ansar Shah and seized Rs10,000 from him. District Council Jehlum arrested Assistant Masoom Husain and Senior Clerk Abbas Shah and seized Rs10,000 from them both. Raheem said that the raids were carried out in response to the complaints received of bribery and corruption. While Whatsapp numbers have also been generated so citizens can lodge a complaint on social media with ease.

Published in The Express Tribune, April 15th, 2018.