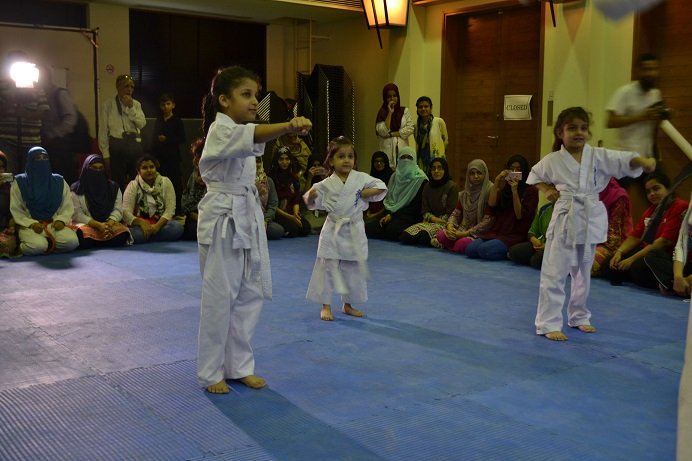 ---
The Consulate General of Japan in Karachi hosted a 'Women's Self-Defence Workshop' at the Japan Information and Culture Centre (JICC) in cooperation with the Pakistan Marital Arts Association. The workshop took place between April 10 and 13.

It was organised to raise awareness among women on self-defence techniques to combat street criminals. About 100 women from various educational institutes participated in the workshop and practiced their self-defence skills.

At the closing ceremony of the workshop, Consul-General of Japan in Karachi Toshikazu Isomura conveyed his concern about street crime situations in Karachi, expressing his hope that the participants were now keenly aware of the importance of self-defence.

The Japanese consulate considers it important to promote relationships between Japan and Pakistan in various fields.

The 'Women's Self-Defence Workshop' will contribute to development of our cultural ties and enhancement of cooperation in the sports sector towards the Tokyo Olympic and Paralympic Games, 2020, he said.


COMMENTS
Comments are moderated and generally will be posted if they are on-topic and not abusive.
For more information, please see our Comments FAQ