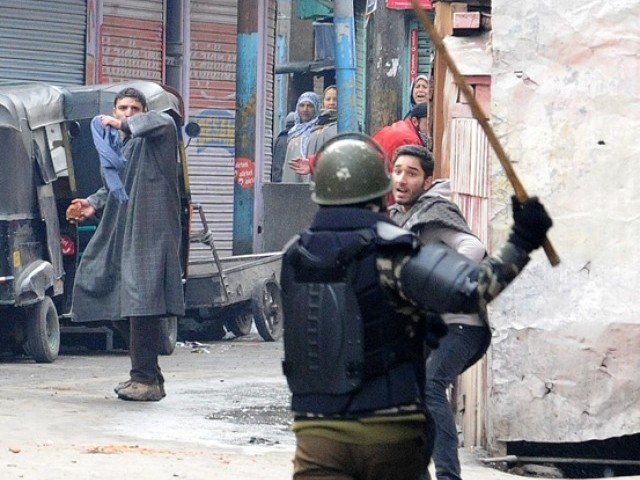 ---
ISLAMABAD: National Security Adviser Nasser Khan Janjua said on Thursday that India is trying to shift the focus from Kashmir issue by targeting innocent civilians on the Line of Control (LoC).

Talking to Japanese Ambassador Takashi Kurai in Islamabad, he stressed that no human issue can be resolved by use of force alone and it should rather be resolved diplomatically and politically.

The ambassador apprised NSA about the recent security developments in East Asia. He touched upon the flexibility in the stance of North Korea and its willingness to normalise relations with the US and the regional countries, through dialogue.

He emphasised that only tangible results will help ensure enduring peace in the region.

Indian forces kill at least six civilians as protests continue in held Kashmir

The envoy also sought NSA's comments on the recent developments in Afghanistan. Janjua regarded the visit of Prime Minister Shahid Khaqan Abbasi to Afghanistan as an excellent bilateral development, and reiterated that there is a need to make the best use of the peace offer extended by Afghan President Ashraf Ghani.

The NSA praised the Ghani's vision of seeking peace by ensuring simultaneous regional connectivity. He said that all stakeholders should play their role in bringing peace to Afghanistan. Pakistan is always willing to cooperate and strengthen ties with Afghanistan in all possible areas, he added.

Both the sides agreed to enhance the level of engagement to increase the scope of bilateral relations.