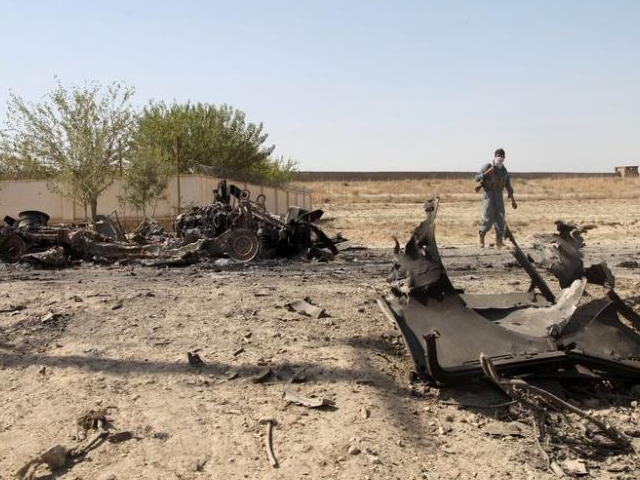 ---
GHAZNI, AFGHANISTAN: Up to 12 people including the district governor of Khawja Omari district of eastern Afghanistan's Ghazni province were killed as the Taliban militants attacked the district headquarters early Thursday, a local official Ramazan Ali Mohsini said.

24 Pakistanis detained in Afghanistan

"A group of Taliban rebels launched multi-pronged offensives on security checkpoints in Khawja Omari district at 03:00 am local time today triggering fierce fighting which lasted for hours during which the district governor of Khawja Omari and 11 more staff and security personnel unfortunately lost their lives," Mohsini told Xinhua.

The official also asserted that 40 militants were killed and injured in the firefight.

Pakistan, UK agree strengthening ties to ensure lasting peace in Afghanistan

Meanwhile, Taliban militants have confirmed the fight and claiming they have captured the district headquarters of Khawja Omari district.

However, provincial police chief Mohammad Zaman has confirmed the fighting but rejected the Taliban claim, saying the Taliban attack has been repulsed.
COMMENTS
Comments are moderated and generally will be posted if they are on-topic and not abusive.
For more information, please see our Comments FAQ