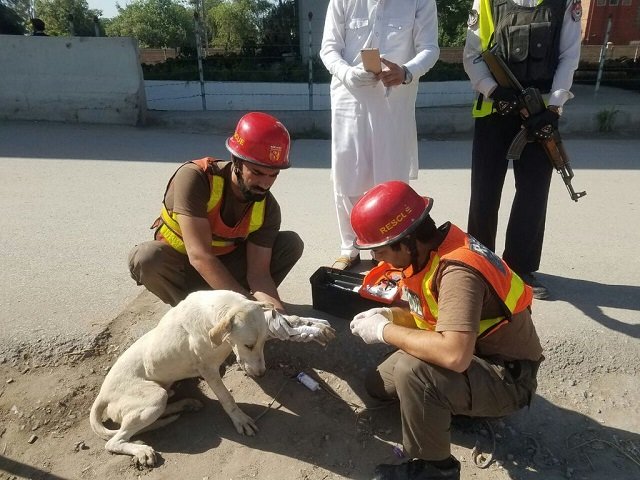 ---
Rescue 1122 staff saved life of a wounded and abandoned dog by providing it immediate medical treatment in Peshawar.

Bilal Faizi, a spokesperson for rescue service said a call was received on Tuesday by the control room that a dog was lying injured in a critical condition at Bacha Khan Chowk and that immediate treatment can save its life.




Acting immediately upon the complaint, Rescue 1122 personnel rushed to the site and provided treatment to the wounded animal and shifted it to a nearby veterinary care unit, according to an official statement.

Seven minutes: Rescue 1122 maintains average response time

Calling the act exemplary, the Peshawar residents applauded the prompt action of Rescue 1122 team. They said that such an act could only be witnessed in a developed country, where animals enjoy similar courtesy as humans.


COMMENTS (2)
Comments are moderated and generally will be posted if they are on-topic and not abusive.
For more information, please see our Comments FAQ