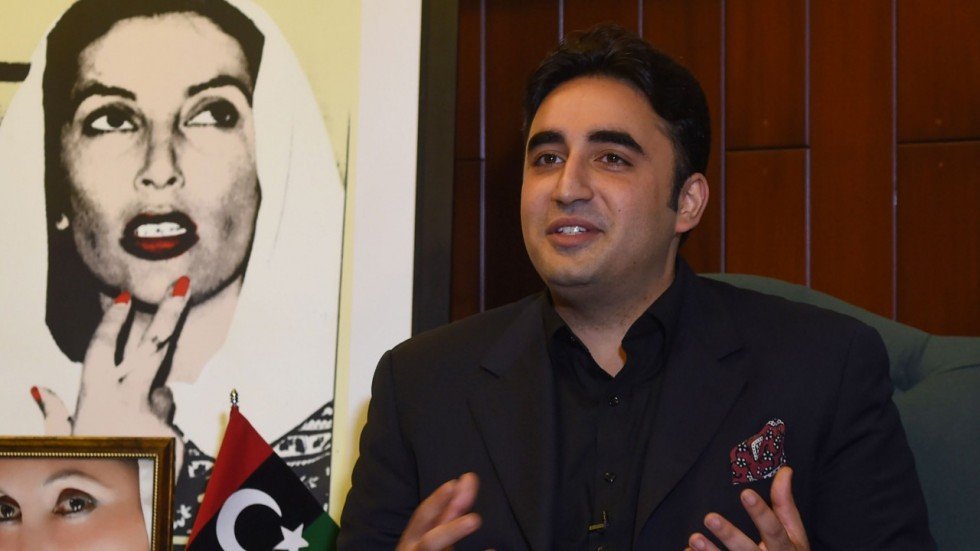 ---
[fbvideo link="https://www.facebook.com/etribune/videos/2279332352083778/"]

Pakistan Peoples Party (PPP) chairman Bilawal Bhutto Zardari said on Monday that the politics of Pakistan Muslim League-Nawaz (PML-N) stood finished with former prime minister Nawaz Sharif sent packing, Express News reported.

Speaking to journalists in Multan, Bilawal said the PML-N had now become Pakistan Muslim League-Shehbaz (PML-S). He added that the PPP will contest the forthcoming general elections against both, the "PML-S" and Pakistan Tehreek-e-Insaf (PTI).

Emphasising that the PPP presented the sole alternative, he said no change would be brought about if the PML-N was merely replaced by the PTI. Referring to the Elections Commission of Pakistan, the PPP chairman said his party had no reservations over the commission being empowered.

Speaking on accountability, Bilawal termed it a 'fraud'. He urged equal treatment, saying the PML-N should not be accorded preferential treatment. The PML-N often boasts about metro bus (projects) but what is the point of such initiatives in a country where issues like water scarcity, poverty, educations and jobs remain unsolved, Bilawal said.

He questioned whether Nawaz was capable of explaining the prevailing energy crisis. "Just because load-shedding has decreased in Raiwand does not mean it has ended nationwide," he quipped. "The PML-N has destroyed agriculture and textile sectors," Bilawal added.

The PPP chairman claimed his party had fought for the rights of farmers and labourers across Pakistan. He said the party did not focus on one city. He claimed the PPP had bailed out 600,000 Sindh families by providing funds to clear dues but had not made a spectacle out of it.
COMMENTS
Comments are moderated and generally will be posted if they are on-topic and not abusive.
For more information, please see our Comments FAQ