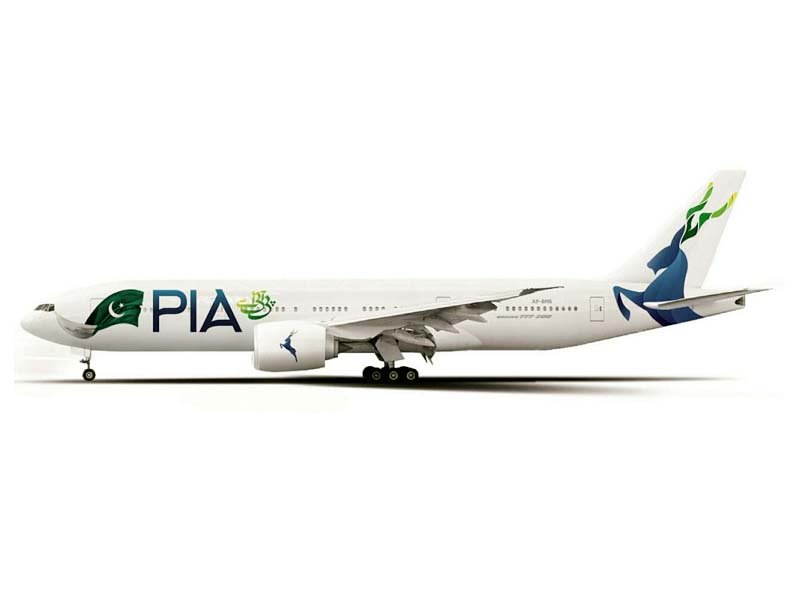 ---
KARACHI: The Pakistan International Airlines (PIA) has introduced a new livery with its logo and design to include a painting of the Markhor, the national animal which inhabits the mountainous regions of the country.

The Markhor will be visible on the aircraft tail, while the cockpit of PIA planes integrates the Pakistan's flag, accompanied by PIA – written in English and Urdu.

Adviser to the Prime Minister on Aviation Sardar Mahtab Ahmad Khan inaugurated the new livery of PIA on Friday in Islamabad.

The country's flagship carrier has taken a progressive step to rebuild its image in the world and it is a gradient endeavour to rebrand PIA which highlights our commitment to the preservation of the Markhor, said the adviser.

Plight of PIA: parliamentary panel summons PM aviation adviser

President and CEO PIA, Musharraf Rasool Cyan along with other officials of PIA and Civil Aviation, including Secretary Aviation, Irfan Elahi, Chief Operating Officer, Zia Qadir Qureshi, Chief Commercial Officer, Bilal Munir Sheikh, Chief Technical Officer, Amir Ali and Chief HR Officer, Asma Bajawa were present on this occasion.

"Official logo of PIA has been changed with the image of national animal Markhor and administration of the national carrier constantly trying to achieve the target to make PIA a top of the list airline of the world," said the CEO PIA, adding that they are trying to upgrade the level and standards of given facilities and are approaching different proposals and strategies to get success.

659 PIA employees found holding fake degrees, NA told

The PM's adviser said, "We have introduced world class facilities for the local and international fights and it is our foremost commitment to win the hearts of our passengers."

He said he appreciates the efforts to rebrand the image of PIA and this strategy is practiced worldwide.

"Markhor is a national animal which is a fighter and does not lose heart in the hard time as he has courage to climb the mountain regardless of the difficulties. PIA will also touch the heights in the same manner", the adviser added.