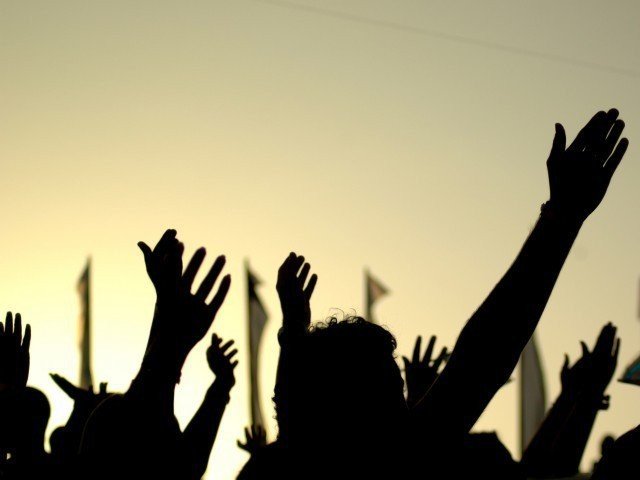 ---
KARACHI: Fishing communities belonging to the coastal belt of Karachi staged on Thursday a protest in front of the Karachi Press Club against landlords who allegedly encroached upon their land.

A large number of men, women and children of the fishing communities of Ibrahim Hyderi, Rehri and Dalba Muhalla participated in the protest. Carrying banners and placards inscribed with different slogans against the land mafia, the protesters demanded that the Sindh High Court and authorities concerned take action against feudal lords in their area and provide justice to them.

"These landlords, who have now turned into smugglers, have encroached upon almost the entire costal belt in front of our villages. This practice has been continuing since the 1980s. Upon offering resistance, they killed 10 of our people, including two women, in the last few years," said Khadija, who was leading the protesting women.

Protest held outside KPC over 'mistreatment' to blasphemy accused

"Recently, criminals under the patronage of Dawood Jatt encroached upon hundreds of acres of land in front of Dala Muhalla. This land is village property. When villagers put up resistance, the land grabbers killed my son Usman Qasmani in mid-March," she said, crying and appealing to the chief justice of the Sindh High Court to take suo motu notice of this.

Khadija alleged that the police were taking no action against the murderers. "Every other day criminals threaten us with dire consequences and the police are mum on it," she said, adding that the murder case of her son had been registered against the killers, but no one had been arrested yet.

The fisherfolk also drew the attention of Bilawal Bhutto Zardari towards their miseries. They complained that over the years, they had remained staunch supporters of the Pakistan Peoples Party, however, the party did not come to their rescue and instead, protected the criminal lords. The protesters decried that there was no one who could give them justice.


COMMENTS (1)
Comments are moderated and generally will be posted if they are on-topic and not abusive.
For more information, please see our Comments FAQ