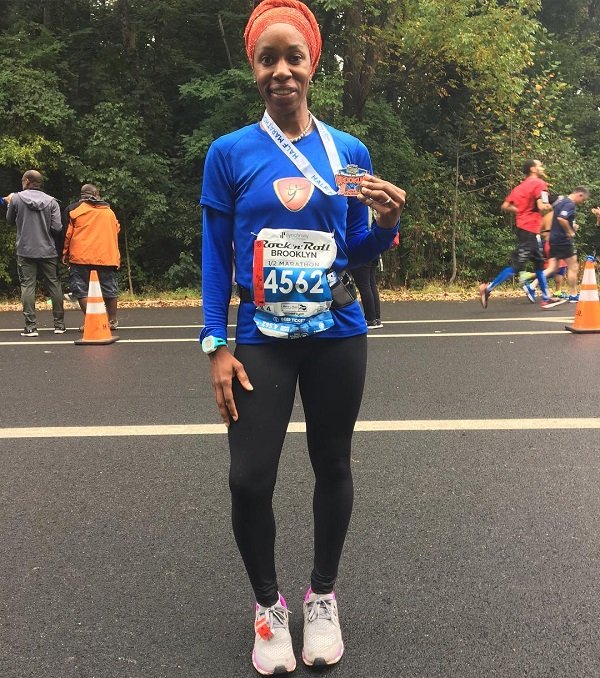 ---
Soon after Ibtihaj Muhammad became the first ever American to compete in the Olympics in a hijab, another star awaits to shine.

Ali Najeeullah, known as Dr Ali, the fitness doc is a rising personification of a strong Muslim woman who possesses the power to compete with their head held high. She is a fitness trainer, a science teacher and an author currently based in Baltimore, Huffington Post reported.

Against all odds: First-ever sports festival for women gets under way in Mohmand

She also made the first all Muslims Ragnar Relay happen, leading 12 women in a 200-mile nonstop race. A participant in three full marathons and 14 half ones, Dr Ali discussed her future aspirations and the significance of her ventures. The Rangar Relay, as Dr Ali explained to Huffington Post, aimed to demonstrate how being born in the same land establishes a basic sense of similarity in any race, be it American or Muslim American.

Answering a question, she elaborated on the spiritual bond she shared with each participant of the Rangnar Relay. A group of strong women going against the conventional notions of society while still maintaining their modesty, she saw, invoked inspiration in those who once hesitated before pursuing an athletic career.

Police Offer: Free bike riding classes for women 

The race had quite a high number of married women and mothers which, she said, showed that it was, in fact, the attire that kept females from participating from a young age. Sports gear of any sort tends to be insubstantial in fulfilling the modesty requirements for any Muslim female, the expansion of which has now made it possible for women from all races to take part. Now even as spouses and mothers, they aren't only representing themselves but also fulfilling their dreams they once hesitated to pursue.




Dr Ali found it essential for women to be able to identify with those they derive inspiration from, saying: 'Once you see someone out there running who is still maintaining modesty and is Muslim, it's like, 'Oh, she can do this, I can do it too.'

Running, she said, fosters a sense of freedom in her. She saw it as a way to energise herself before her daily tasks as a teacher, wife and mother of three engulf her.

This article originally appeared on Huffington Post