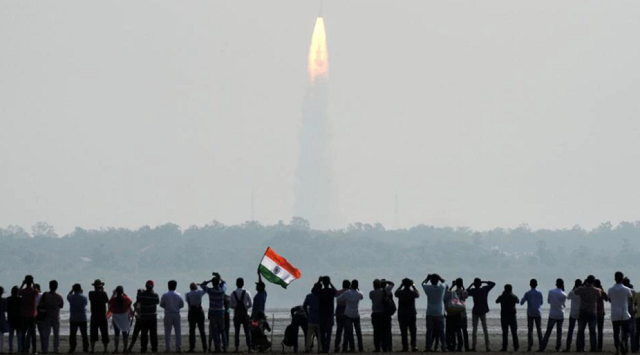 ---
India's national space agency has lost contact with a satellite days after it was launched into orbit with much fanfare, authorities said on Sunday.
The Indian Space Research Organisation (ISRO) lost communication with the GSAT-6A satellite as it prepared to undertake its third and final orbiting manoeuvre on Saturday.
"Efforts are underway to establish the link with the satellite," ISRO said in a statement.
The satellite — an indigenous model weighing more than 2,000 tonnes — was designed to improve communications for the armed forces. It was launched from the southern state of Andhra Pradesh on Thursday.
The space programme is a source of much pride in India and an achievement that highlights its emergence as a rising power and major world economy.
India shows off space prowess with launch of mega rocket
Prime Minister Narendra Modi hailed the launch on Thursday, saying he was "proud of @isro for taking the nation towards new heights and a brighter future".
The launch was seen as another feather in the cap for ISRO scientists, who won Asia's race to Mars in 2014 when an Indian spacecraft reached the Red Planet on a shoestring budget.
That feat burnished India's reputation as a reliable low-cost option for space exploration, with its $73 million price tag drastically undercutting Nasa's Maven Mars $671-million mission.
COMMENTS
Comments are moderated and generally will be posted if they are on-topic and not abusive.
For more information, please see our Comments FAQ