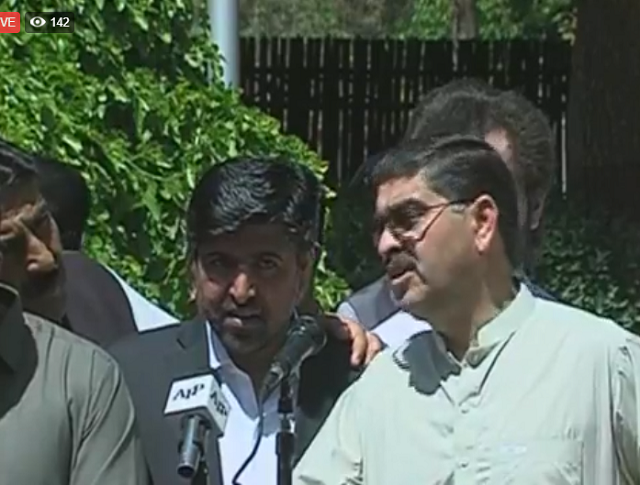 ---
Balochistan Senator Anwarul Haq Kakar and former Pakistan Muslim League –Nawaz leader Saeed Ahmed Hashmi launched a new political party, Balochistan Awami Party (BAP), in Quetta on Thursday.

The party will contest the upcoming general elections with the slogan of 'Stronger nation, unified people'.

Speaking to the media, Hashmi said that the decision to create a new party is based on the fact that there was lack of recognition from the leadership of other provinces.

Bugti confirms new political party to be announced soon

"We want to bestow our responsibilities on the young leaders to take our message to the Senate, National Assembly and on international forums," he said.

On the occasion, Anwarul Haq Kakar said that they are expecting members to join the newly formed party soon and shared that their only hope is democracy. "The people of Balochistan will decide who they choose to stand with and the party will not compromise on the rights of people of Balochistan."

Responding to a question Kakar said that there have been groupings in parties on federal and provincial levels but our aim is to ensure that our political aims are so strong they would not create groupings.

"We have no stubbornness or rigidity with nationalist parties. The ball is their court to decide what they want," he said.

During the address leaders shared that the policy statement will be released soon once the party is registered.
COMMENTS
Comments are moderated and generally will be posted if they are on-topic and not abusive.
For more information, please see our Comments FAQ