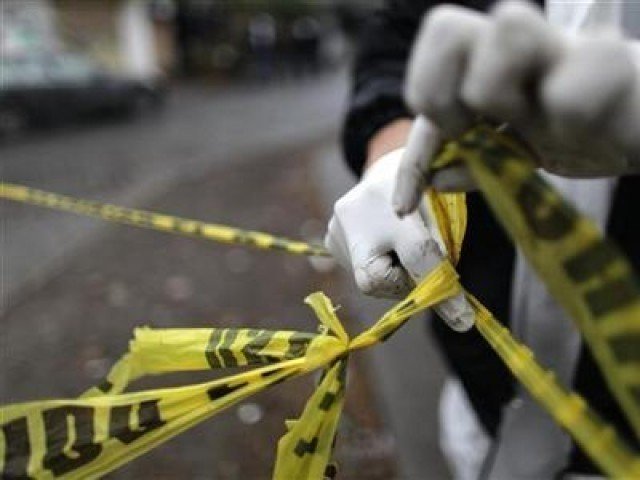 ---
PESHAWAR: A transgender person and her male 'friend' were gunned down by unidentified people in Peshawar on Tuesday.

The transgender person is yet to be identified while her friend has been made out be Izaz, DSP Tahir Dawar told The Express Tribune.

While en-route to Pathang Chowk from Iqbal Plaza on a rickshaw, two armed assailants who were following them on motorcycle opened fire on them resulting in their deaths. The culprits are believed to be in their 20s.

The bodies have been shifted to the Khyber Medical College (KMC) for medico-legal requirements. A case has been registered by the police and an investigation is underway.

Transgender kidnapped, gang-raped in Peshawar

On January 22, a transgender was first kidnapped and then gang-raped by at least nine people Gulbahar neighbourhood of Peshawar.

Sources said that the crime was committed because she was advocating for the rights of the transgender community.

The culprits also threatened to kill S* if she disclosed to anyone about the incident.

Taimur Kamal, a rights activist, told The Express Tribune that an organised gang was behind the crime on the marginalised community in Peshawar.

"Law enforcers are reluctant to take action against the gang despite the series of attacks," he added.

While another rights activist Qamar Naseem claimed that the police did not send the victim for medical examination in a bid to save the culprits.

On January 17, a transgender was shot and injured in the provincial capital. Abid, who is also known as Sonia, was fired upon in the Pahandu area of the city and had to be rushed to the hospital in a critical condition.
COMMENTS
Comments are moderated and generally will be posted if they are on-topic and not abusive.
For more information, please see our Comments FAQ