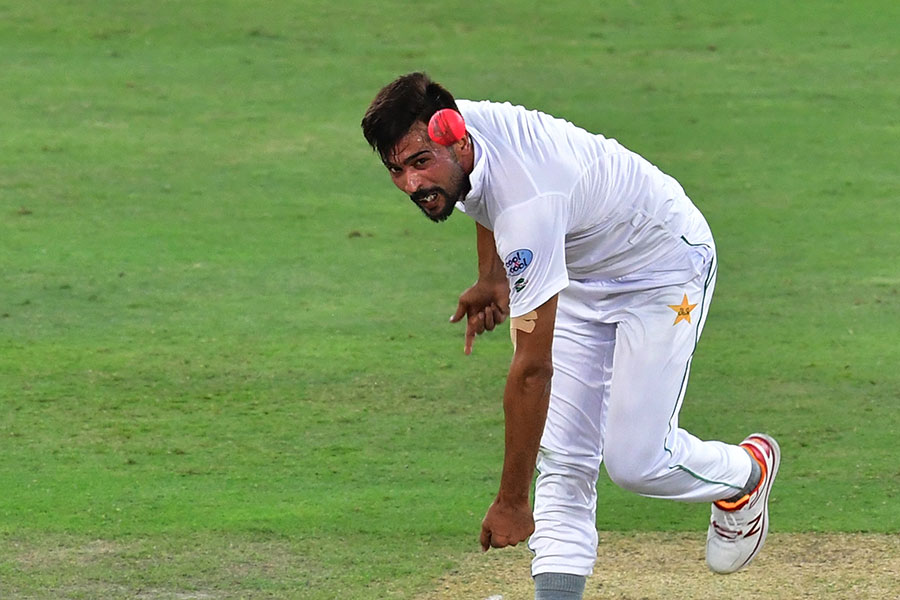 ---
Pakistan's ace pacer Mohammad Amir has said that he is planning to cut down on Test to prolong his career in order to avoid injuries and serve the national team more.

Amir, 25, while talking to ESPNcricinfo, said he wasn't quitting the longest format, but will be selective in playing them for greater impact.

"Cricket is different since 2010 and if you look back I have lost five precious years of my career," said Amir. "If I had played in all those years, the count could have been 70-80 Tests till now."

Left-arm pacer continued by saying he needs to manage his workload in order to serve Pakistan for a longer period.

"I can't roll back that lost time but I can manage my workload to extend my career as much as I can," he explained. "With every passing day I'm getting older and I know fans want me to play. But if you look rationally I'm human and not iron man. My passion is still there and I want to be there for fans, serving the country for a long time."

The hero of the final in Pakistan's Champions Trophy victory over India last year said he wants other potential bowlers to get a chance in the national team as a part of the rotation policy.

"I came to agreement with [head coach] Mickey [Arthur] and with so much cricket we need to follow a rotation policy so that everyone is fresh and fully fit for the country," said Amir. "His planning ahead of the 2019 World Cup is working very well. I didn't say I don't want to play Test cricket but that I want to weave myself in, resting for a few and playing the important games. This is being done by Australia and England, so why not us? We have so many potential bowlers around and all need to be played. It's not like I will stay forever."

Amir, who bowled nearly 800 overs since his return to the national side after serving a five-year ban for spot-fixing, says he understands his body's limits and needs to act accordingly to keep himself fit.

"At the end of the day it all comes down to you individually," he said. "You know your body very well and you know how much pressure your body can sustain. Sometimes people don't realise that bowlers need rest and when you go out with injury, if it's a serious one, then you have no future. You fade away and people forget."

He then emphasised on the importance of a fit body in a fresh mind, saying he can't play in every match that comes his way.

"With so much cricket going on I have be very careful with my body," he said. "I have lost enough in my life and this is my profession, I need to be very careful going forward. Fitness is everything and for a fast bowler it's really tough for me to play everything. A good impactful performance comes with a fitter body and with a fresh state of mind."