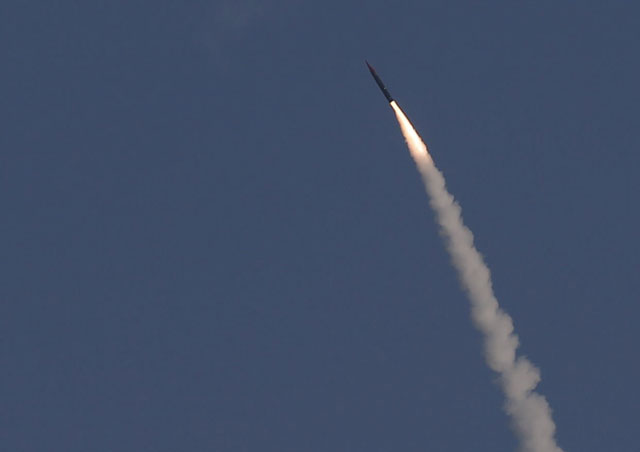 ---
RIYADH: The Saudi air force intercepted a missile over the northeastern part of the capital Riyadh late on Sunday night, Saudi state television said.

Reuters reporters in the capital heard several loud booms and saw smoke in the air shortly before midnight.

Another witness said he saw a long stream of light followed by additional explosions.

Saudi intercepts Yemen rebel missile over Riyadh

Yemen's Houthi-run SABA news agency reported that the group's missile force had targeted King Khalid International Airport in Riyadh with a Burkan H2 missile.

The group also fired other types of missiles at airports in the southern Saudi cities of Abha, Jizan and Najran, according to the SABA report.

Saudi authorities could not immediately be reached for comment.

More than 10,000 people have been killed in Yemen since March 2015 when Saudi Arabia and other Sunni Muslim Arab states launched a military campaign against the Houthis, a group of fighters who had seized the capital and forced President Abd Rabbu Mansour al Hadi to flee.
COMMENTS
Comments are moderated and generally will be posted if they are on-topic and not abusive.
For more information, please see our Comments FAQ