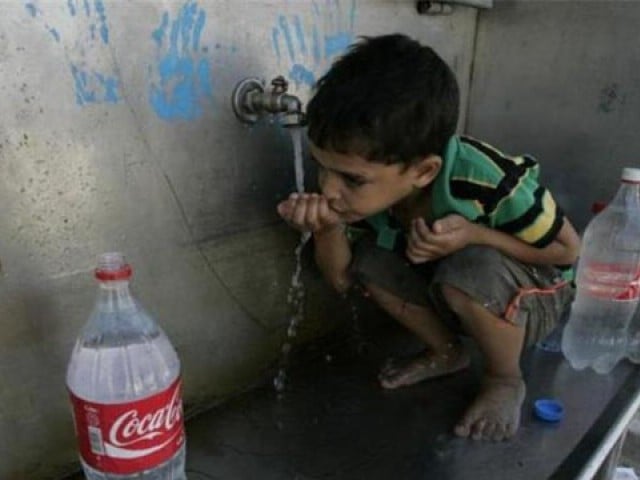 ---
QUETTA: Severe water shortage has hit most areas of the city. In some areas there has been no water for five months while in others contaminated water is being provided which is giving birth to different kinds of diseases.

According to details, water was not being supplied to Mohammad Road, Gulberg, Street No 2 and its surrounding areas for five months. First of all, Khaliqabad, Sarki Road, Jan Mohammad Road, Akhtar Mohammad Road, Fatimah Jinnah Road, Tolah Ram Road and its nearby areas don't receive water at all and even if they do the water is contaminated with sewerage water.

Quetta faces blackouts, water shortage

Residents of Gulberg Street said, "Water is not coming for five months and they are sick and tired of its shortage."

They said that they had been protesting for quite some time but their cry for help appeared to be landing on deaf ears.

Residents of other areas told Century Express that water does not come for many days and if it does it "is so dirty and smelly that by using it innocent children, women and elders are falling sick".

Sindh Blamed: Balochistan irked by water shortage

According to Wasa, water pipelines in the affected areas pass from near sewerage drains, while not replacing the rotten old pipelines with new ones could also be the reason behind the problem.

Wasa states that it is providing clean water through tubewells.