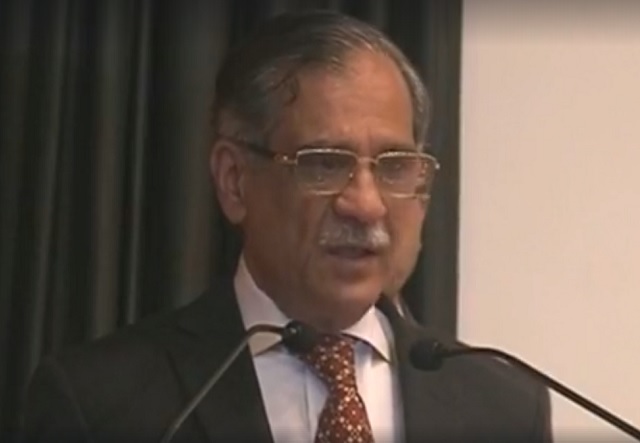 ---
[fbvideo link="https://www.facebook.com/etribune/videos/2248914088458938/"][/fbvideo]

Chief Justice of Pakistan (CJP) Mian Saqib Nisar has announced that he will donate his body organs to Dr Adib Rizvi's Sindh Institute of Urology and Transplantation (SIUT) in Karachi.

He made the announcement while visiting the institute, where he was accorded a warm welcome by Dr Rizvi, Express News reported.

The chief justice visited different departments and sought details regarding their operations.

Addressing a ceremony organised for the occasion, Justice Nisar pledged that he will donate his body organs to the institute, saying he did not know about the organ transplantation in detail earlier.

CJP seeks guidance of Dr Adeeb Rizvi on illegal liver transplant case

While hearing a case pertaining to illegal liver transplants earlier today, the chief justice had asked Dr Adibul Hasan Rizvi to help the court in curbing this menace.

The CJP said that it was a serious matter and asked who were the individuals behind this, why have they not been caught yet and why have the government not monitored the situation.