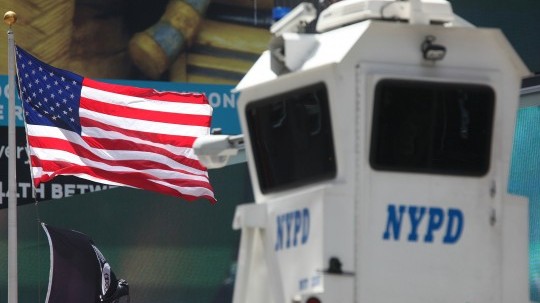 ---
WASHINGTON: The number of attempted domestic attacks against the United States over the past nine months has surpassed the number of attempts during any other previous one-year period, CNN reported, citing an unclassified Department of Homeland Security memo.

The memo prepared for law enforcement groups expects operatives in the country to strike at easily accessible targets. It specifically mentioned the Times Square bombing suspect Faisal Shahzad and Najibullah Zazi, who pleaded guilty in February to plotting attacks on New York's subways, CNN said.

The memo was dated May 21, CNN said in a story that ran on its website late Wednesday.

The Department of Homeland Security also expressed concern about the pace of attempted attacks, saying they were happening inside the United States with "increased frequency."

It noted a trend in groups such as al Qaeda to use Westerners as operatives and leaders.