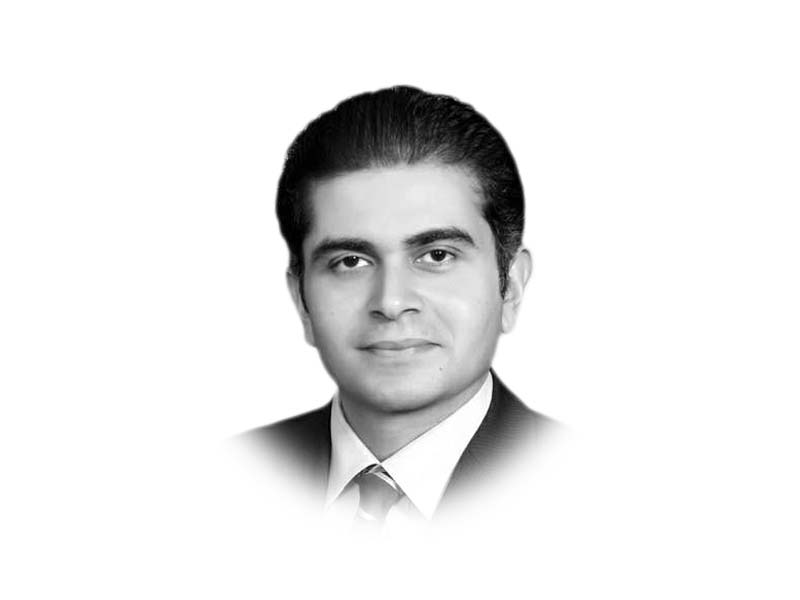 ---
Should we have an exclusive dispute resolution mechanism in Pakistan to resolve disputes under the China-Pakistan Economic Corridor (CPEC) framework? The fundamental question regarding such a mechanism would be whether or not the Chinese government and investors would agree on it. Therefore, Pakistan should propose a mechanism that the Chinese are amenable to in view of its independence, credibility and effectiveness. The question then is what type of mechanisms have the Chinese adopted thus far for the resolution of disputes with other countries that are part of its Belt and Road Initiative (BRI).

An international commercial court is one such method since China's Supreme People's Court (SPC) has recently launched three international commercial courts (also referred to as Belt and Road courts), one in Xi'an for the land-based Silk Road Economic Belt, one in Shenzhen for the Maritime Silk Road and one in Beijing that will serve as the headquarters. These courts will be offering litigation, arbitration and mediation services. According to one view, China aims to have all BRI disputes resolved by these courts.

From a procedural standpoint, an international commercial court offers certain advantages that are a combination of international arbitration and litigation in a national court. During the past decade, such courts have emerged in Qatar, Abu Dhabi, Dubai and Singapore. The question though is how many BRI countries would agree to it, especially considering that the Memorandum of Understanding (MoU) on BRI projects that China has entered into with over 70 countries also appears to stipulate consultations for resolving disputes.

Perhaps China would propose that in case consultations fail, these international commercial courts would exclusively resolve the BRI disputes. One of the obvious and daunting challenges China would face though is convincing all the BRI countries about the neutrality of these courts partly because these courts are located in China which may give them a semblance of a national court. Furthermore, as of now, Chinese law does not allow having foreign judges and lawyers in any Chinese court which is an essential pre-requisite for a credible international commercial court. In any case, such courts are still relatively new even in other jurisdictions such as Singapore and Qatar which is why it may be a bit early to judge their efficacy specifically in connection with BRI disputes.

If China has indicated a preference for an international commercial court offering arbitration and mediation services, should Pakistan also have its CPEC-related disputes resolved through such a mechanism? Does Pakistan have a choice in the form of an alternative to what China has already proposed and established? Would China agree on a mechanism exclusively established for disputes involving Pakistan and China? Would China also agree on such a mechanism if it is established and based in Pakistan? If so, what would be China's considerations in agreeing on such a mechanism?

Independence, integrity, expertise and relevant experience of the individuals who will be administering mediation and arbitration proceedings are clearly key considerations for parties while deciding the dispute-resolution mechanism. The attitude and approach of local courts in the jurisdiction where the mechanism is located are also critical as undue intervention of the courts and misapplication of the applicable law can frustrate or obstruct the arbitration proceedings.

Alliances between arbitration centres in China and Pakistan are another option. The Lahore-based Center for International Investment and Commercial Arbitration (CIICA) has formed one such alliance by entering into an MoU with the Hanzghou Arbitration Commission, the first alliance between arbitration centres in Pakistan and China.

A joint arbitration centre is another mechanism China has adopted, a prime example being the China Africa Joint Arbitration Centre (CAJAC) that was established in 2015 to resolve trade and investment disputes between Chinese and African nationals, legal entities and government authorities. One of the motivations for setting up CAJAC was to avoid local courts, local arbitration institutions and even some of the leading international arbitration institutions. The centre has been set up both in China and South Africa so that disputes arising out of Chinese business activities and investment in Africa can be resolved by the Johannesburg branch and disputes arising out of African business activities and investment in China be resolved by the Shanghai branch. Since this is also a fairly new mechanism, it would be premature to assess its effectiveness in comparison with other mechanisms.

China also appears keen to promote mediation primarily because mediation is quicker and cheaper. The one potential downside to mediation though is that unlike arbitration, it is not binding on the parties. Therefore, although parties are bound to attempt to mediate the dispute, they are not bound to fully and finally resolve it through mediation. Nonetheless, international mediation appears to be evolving and taking root even for resolution of international investment disputes.

Pakistan needs to conduct a thorough examination of all available mechanisms to be fully aware of the implications of each mechanism before proposing and agreeing on one with China, because only a credible and effective mechanism will be mutually beneficial and ensure its long-term sustainability.

Published in The Express Tribune, March 15th, 2018.

Like Opinion & Editorial on Facebook, follow @ETOpEd on Twitter to receive all updates on all our daily pieces.
COMMENTS
Comments are moderated and generally will be posted if they are on-topic and not abusive.
For more information, please see our Comments FAQ