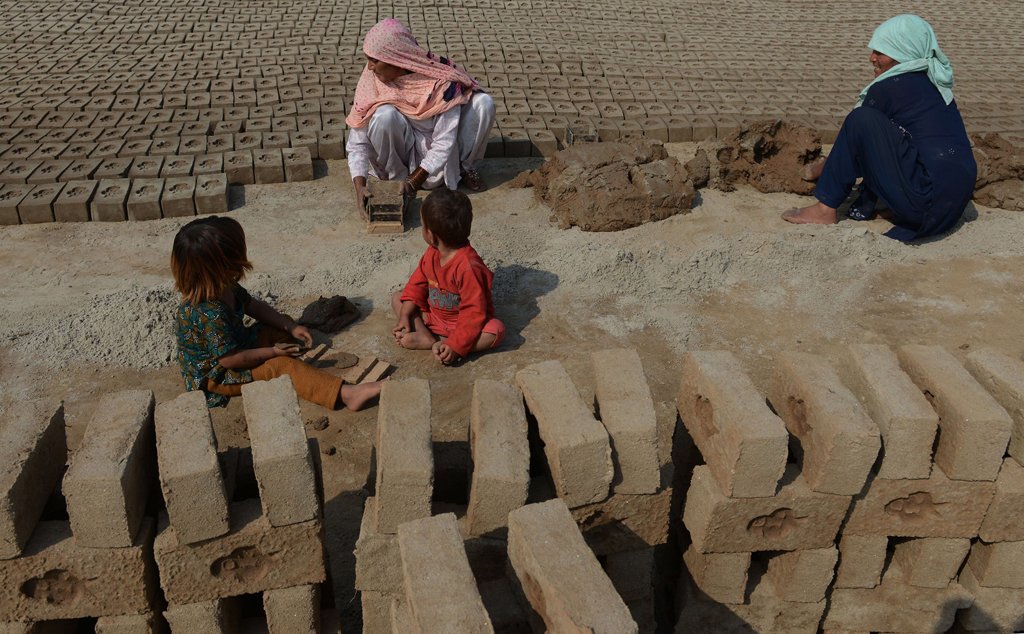 ---
NORTHAMPTON: In achieving overall stability of the financial sector, authorities are increasingly aware of drafting and implementing policies which boost overall financial inclusion and financial consumer protection.

An enabling environment which facilitates competition, promotes innovation and the use of technology empowers financial consumers to make informed choices and enhances financial inclusion and consumer protection.

Progress on this front has been slow and uneven. A recent report 'Global Financial Inclusion and Consumer Protection Survey 2017', published by the World Bank, has said that in more than 65 economies of the world the majority of adults remain excluded from the formal financial system.

Women on Wheels trains 3,500 women across Punjab

How does Pakistan fare on financial inclusion in general and on gender-based financial inclusion in particular?

Pakistan has much to achieve on the financial inclusion front. According to the 2014 Global Findex, 21 million adults do not have an account in Pakistan due to a lack of adequate documentation.

Recently, data released from an ongoing research programme called 'Financial Inclusion Insights (FII)', supported by the Bill and Melinda Gates Foundation, suggested that in 2016, financial inclusion in Pakistan stood at 16%, only marginally increasing from 15% in the previous year.

Depressingly, the proportion of adults holding an account with a full-service institution has not improved at all and stood at a meagre 9%.

Although the data collected by FII exhibits a significantly lower number of Pakistanis using financial services, they have active financial lives outside the formal sector. Most Pakistanis borrow from local money lenders to use the money for emergency needs (62%), to make their ends meet (57%) or for buttressing their families against financial losses against crime (42%).

Gender gap

Dissecting adults having financial access on the basis of gender reveals even poorer results.

In Pakistan, the gender gap in financial inclusion in 2016 climbed back to 8% after falling to 5% in 2015. Among Pakistani women, largely urban, educated and wealthy females have registered bank accounts with formal institutions.

Women have very little agency in financial matters with the men in the family be it in the form of spouse, brothers or fathers taking it in their own hands.

Results from FII suggest that only 16% of women who derive their income from the formal economy have sole control over how they use their money. This is relative to a proportion of 44% of men in the country.

In recent years, there has been an increase in the usage of telecommunication services such as mobile networks for financial transactions. A popular example of this is easypaisa.

However, here also the gender divide matters. According to the Pakistan Telecommunication Authority, the country has a telecommunication density of 72%. In terms of mobile phone usage, 88% of married men have access to a phone relative to 65% of married women.

Due to an overall lack of literacy, the gender gap also exists in the usage of popular technology such as a mobile phone.

Some recommendations

A step taken towards improving access of the population to financial services is the National Financial Inclusion Strategy for the period 2015-20 designed by the State Bank of Pakistan (SBP).

Women need a greater political role

The SBP has set an ambitious target aiming to expand access to financial services from 10% to 50% of all adults.

Empowering women who represent about half of Pakistan's population is the need of the hour if any meaningful and sustainable economic growth and progress is to be achieved. This can only be done through increasing education, improving technological capabilities and enhancing phone access, especially for women.

The writer is a doctoral candidate at The Bartlett, UCL



Published in The Express Tribune, March 12th, 2018.

Like Business on Facebook, follow @TribuneBiz on Twitter to stay informed and join in the conversation.
COMMENTS
Comments are moderated and generally will be posted if they are on-topic and not abusive.
For more information, please see our Comments FAQ