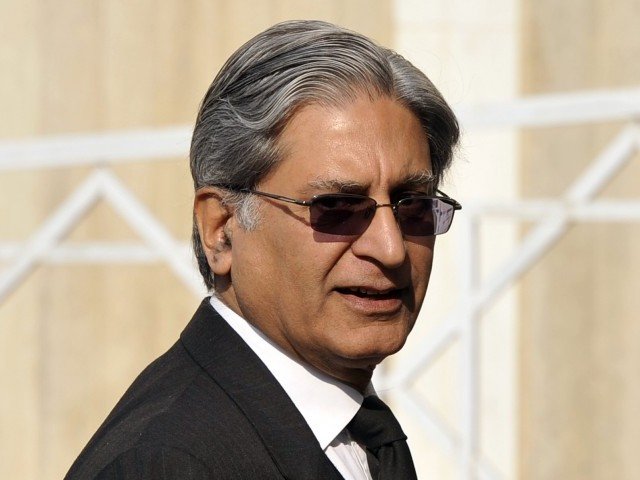 ---
The Pakistan Peoples Party (PPP) senior leader, Aitzaz Ahsan on Saturday said that both Nawaz Sharif and Shehbaz Sharif have always tried to sabotage the judiciary and people around them have faced trouble because of these two.

"When Nawaz in 1988 called the judges and suggested to give sentences to Benazir Bhutto and Asif Zardari, Saifur Rehman said he would confiscate all the property owned by them. Later Rehman shared that Nawaz coerced the judgment on this case and the penalty was also put forth by him.

"After the Supreme Court verdict of Benazair Bhutto and Zardari sentences were put to halt, three judges were dismissed because they didn't listen to Nawaz," he said.

Aitzaz maintained that the Sharifs "have always created a tempo adding that if the judgment is against them, they start belittling the SC, carry out protests and create chaos.

PML-N inviting dictatorship by targeting judiciary, says Aitzaz Ahsan

"They are blatantly disgracing the court and I am sure that they will eventually get punishment in the Avenfield case," he remarked.

"Nawaz, Maryam, Hasan Hussain haven't given a single money trail. There's no proof that they are innocent. They are creating a tempo to break the walls of the of the courts and jail, not even the doors to runaway," he added.

Responding to a question on Pakistan Tehreek-e-Insaf (PTI) and PPP coming to a collective agreement over the Senate chairman, he said: "Both parties have given their statements and stance and you will see that PPP's nominee will win and it is possible that he/she will get selected by the majority."

When asked if the Supreme Court is scared of the Sharifs, he said "If the SC is not calling on the Sharifs right now, it is probably good in a way, the trial judgement would be better since they have zero defence. Prosecution doesn't get anything. They are the ones who will give the money trail. It's my personal understanding that even if the SC just keeps listening to what they are saying right now and patiently does their work, it'll reap benefits."