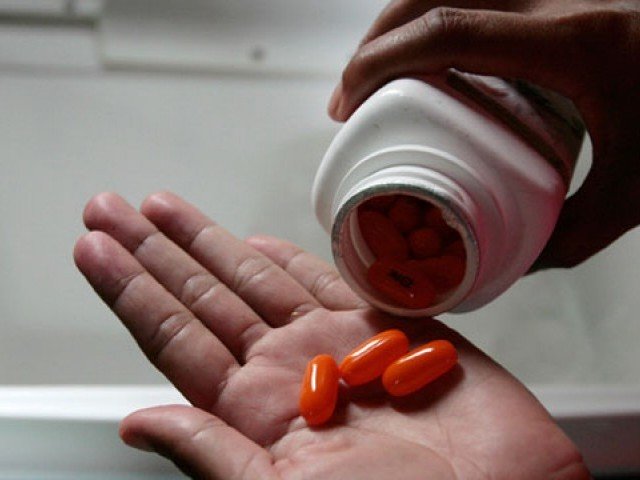 ---
CHICAGO: Officials in Chicago said on Tuesday that they filed a lawsuit against three major opioid drug distributors, accusing them of fueling an often deadly addiction epidemic that has hit the city and the country hard.

The federal lawsuit targets AmerisourceBergen Drug Corporation, Cardinal Health, and the McKesson Corporation, which account for approximately 90 percent of revenues from prescription drug distribution in the United States.

An estimated 180 people die each day from opioid drug overdose in the United States, according to US Department of Justice figures.

"The oversupply of these highly potent and highly addictive painkillers has led to a dramatic rise in drug addiction and overdose in communities across the nation," said Chicago Mayor Rahm Emanuel.

Ecuador's 'Pablo Escobar' drug kingpin extradited to US

Chicago was the first city to sue opioid manufacturers in 2014, accusing them of misrepresenting the risks and benefits of the drugs.

"Chicago is continuing our legal fight to end irresponsible practices and hold companies accountable for their deceptive actions," Emanuel said.

In its latest lawsuit, filed late on Monday, Chicago accused drug distribution companies of "flooding" communities with highly-addictive narcotic painkillers "without conducting the due diligence required by law to prevent the diversion of opioids to an illicit market."

The trade group Healthcare Distribution Alliance was blunt in its pushback, accusing Chicago officials of misunderstanding how the industry works.

"Given our role, the idea that distributors are responsible for the number of opioid prescriptions written defies common sense," John Parker, the organization's senior vice president, said in a statement.

The McKesson Corporation said it works closely with the Drug Enforcement Administration (DEA) to track controlled substances.

Sindh CM calls for annual drug screening of school, university students

"McKesson only distributes opioid medications to pharmacies that are DEA-registered and state-licensed, and we only distribute in response to orders that pharmacies place - we do not drive demand," a company statement said.

The other two companies in the lawsuit did not immediately return requests for comment.

The overprescribing of pain medications has led millions of Americans to grow dependant on opioid drugs—as well as an explosion of fatal overdoses.

Many addicts have resorted to heroin when their opioid drug prescriptions run out, and can't buy them on the black market or through unscrupulous healthcare providers.

The lawsuit comes a week after the US Justice Department announced a new federal task force targeting prescription drug makers and distributors, in a stepped up effort to combat the opioid crisis.