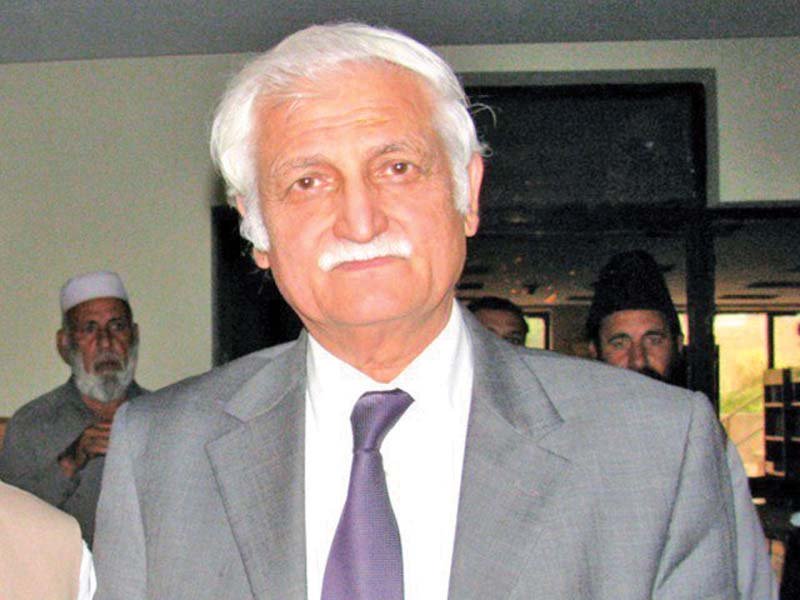 ---
ISLAMABAD: Pakistan Peoples Party (PPP) senior member and Senator Farhatullah Babar on Tuesday stated that Pakistan must shun the 'double game' in the war against terror, which endorsed repeated allegations by the US that Islamabad was not doing enough.

The Senator spoke at a roundtable discussion about UN Financial Action Task Force (FATF) and its implications on Pakistan from human rights perspective in an event organized by the National Commission on Human Rights (NCHR).

FATF grey watch list: Listing may not hurt economy but complacency can, experts

The PPP leader cited several examples to demonstrate 'Pakistan's total failure' in eradicating certain militant groups. He questioned Ehsanullah Ehsan's treatment as a state guest, who had the blood of 150 innocent children on his hands. He was also critical about the authorities for being unable to provide a rationale over issuance of national identity card to the slain Afghan Taliban leader Mullah Mansur

Farhatullah Babar retires from Senate on March 11, completing his 6-year term and is regarded as a staunch critic of security establishment and policies pursued over the years. "These examples unfortunately have reinforced the perception that Pakistan might not be sincere in eliminating all terrorist groups," he regretted.

The Senator said that Pakistan has streamlined militants and allowed them to form their political parties to contest general elections. With regards to Pakistan's inclusion on FATF watch list, he said that it was a consequence of Pakistan's ignorant approach towards President Trump's tweet, which accused Islamabad of giving lie and deceit to Washington.

"Pakistan kept on making fun of this tweet and Trump by calling him mentally ill rather than taking him or his tweet seriously which no doubt has put Pakistan in serious trouble," he said. The senator also stated that China and Saudi Arabia are two significant allies of Pakistan but they had withdrawn their support in the aftermath of punitive pressure from United States.

FATF watch list: 'Pakistan's inclusion will not hurt economy'

On the contrary, NCHR chairman Justice (retd) Ali Nawaz Chowhan expressed concern over this move of putting Pakistan's name on the watch list. Other participants also criticized Pakistan's civil leadership over weak foreign and security policies.

Human Rights activist Bilquis Tahira said that it was ironic for the Prime Minister to talk about Ahad Cheema rather than to discuss FATF and its strong impact on the country's economy. The participants of the meeting agreed that it was unfortunate to witness a large number of people in Pakistan supporting terrorists instead of rejecting the notion.
COMMENTS (6)
Comments are moderated and generally will be posted if they are on-topic and not abusive.
For more information, please see our Comments FAQ