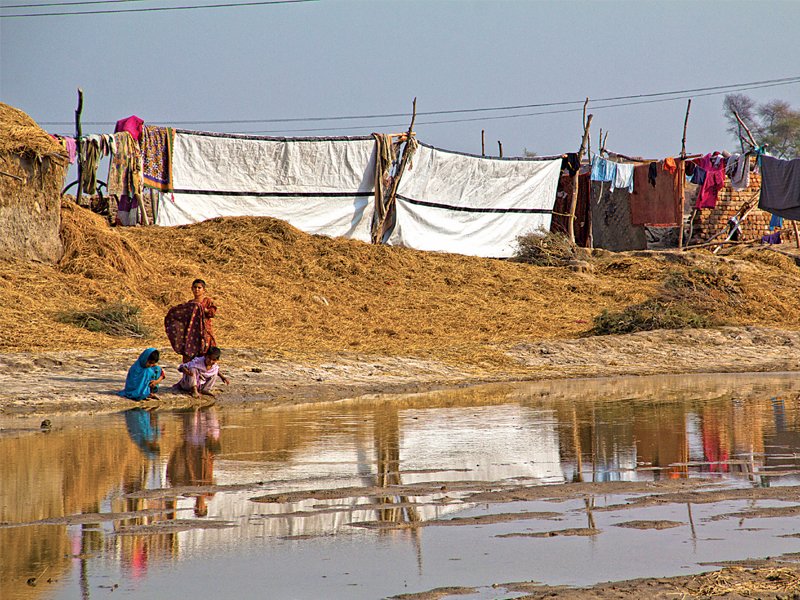 ---
MULTAN: A landlord in Khanewal allegedly chopped off the nose of a seven-year-old boy, accusing him of stealing sugarcane from the fields.

Police refused to register a case against the landlord, while the in charge of the Basic Health Unit relieved the child after stitching his nose back.

Minhas Haider, along with his three friends, Abdur Rehman, Habibullah and Ali, was found stealing sugarcane from the fields of landlord Nawaz Sahu. Haider is a resident of Jala Pahore and a student of Class-I.  The child's father Ijaz said that landlord Nawaz Sahu allegedly cut off the nose of his son.

Man chops off son's hand for watching porn on smartphone

"My son returned home with his nose bleeding," he said. He added that the family immediately shifted Haider to a hospital. "The doctors, in connivance with the suspects, kept Haider for seven hours in the hospital, saying it was a minor injury and the family should resolve the matter through reconciliation without involving the police."

A medical officer on duty at the BHU said the child's condition was stable and he had been sent home after treatment. However, the victim's father claimed that the doctors have discharged the child on the orders of the influential landlord so the family cannot file a case. "Police have refused to register a case against the landlord due to his influence in the area."

Video of child being hit during math lesson draws social media ire

When contacted, DSP Abdul Hakim sub-division Shahid Niaz said that police had not received any official complaint, therefore, it did not register a case. "Now, we have received a formal complaint so we will follow a legal process," he assured.

Landlord Nawaz Shau told The Express Tribune that the children were ruining his field. However, he denied the accusation of being involved in the child's injury.

Published in The Express Tribune, March 7th, 2018.
COMMENTS
Comments are moderated and generally will be posted if they are on-topic and not abusive.
For more information, please see our Comments FAQ