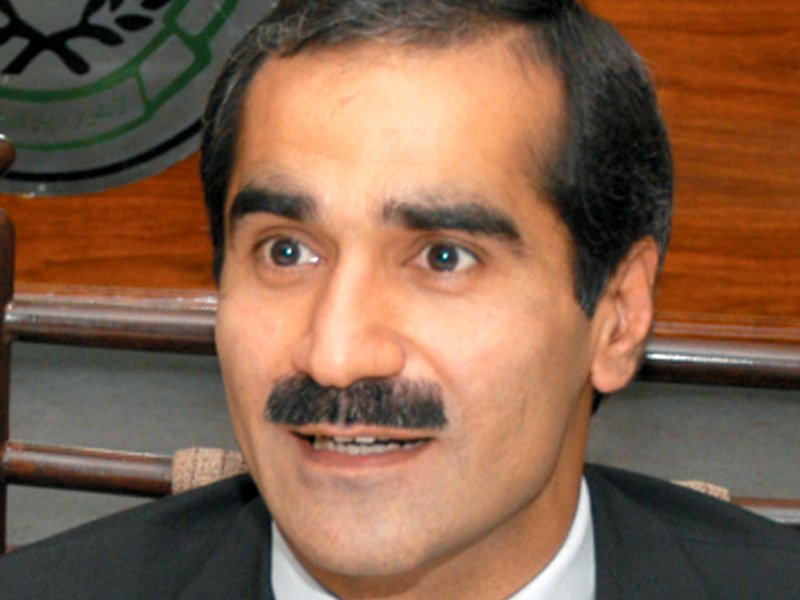 ---
LAHORE: Pakistan Muslim League-Nawaz (PML-N) has always respected Constitutional institutions and will continue to do so.

This was said by Federal Minister for Railways Khawaja Saad Rafique, while addressing an award distribution ceremony at a local hotel on Monday.

He said that PML-N would come into power again with a two-third majority in the upcoming 2018 elections.

Former Prime Minister Nawaz Sharif did not commit any corruption, he added. "You cannot diminish the love people have for Nawaz Sharif in their hearts," he remarked.

Nawaz Sharif made Pakistan an atomic power and gave us motorways, said Rafique. In the past, Zulfiqar Ali Bhutto was declared a murderer and hanged, but nobody believed in this narrative. Democracy should not be halted, he stressed. The PML-N government changed Lahore and it would also change Karachi, Peshawar and Quetta, the minister maintained. "PML-N would come into power with the people's support and false cases against the "lion" will not succeed," he said.

"Nawaz is fighting a war for people's rights and the people will win this war. The public should understand that politics is a powerful weapon," he pointed out.

Whenever Nawaz Sharif came into power, he set new standards for progress and development. A politician will remain a politician even if he is buried six feet under, Saad Rafique said.

Taking note of the large number of females present at the event, Rafique said that skilled women had made their mark on society.

Provincial Minister for Health Khawaja Imran Nazir, Sadia Taimoor, MPA Majid Zahoor, Lahore Mayor Mubashir Javed and others were present on the occasion.

Published in The Express Tribune, March 7th, 2018.