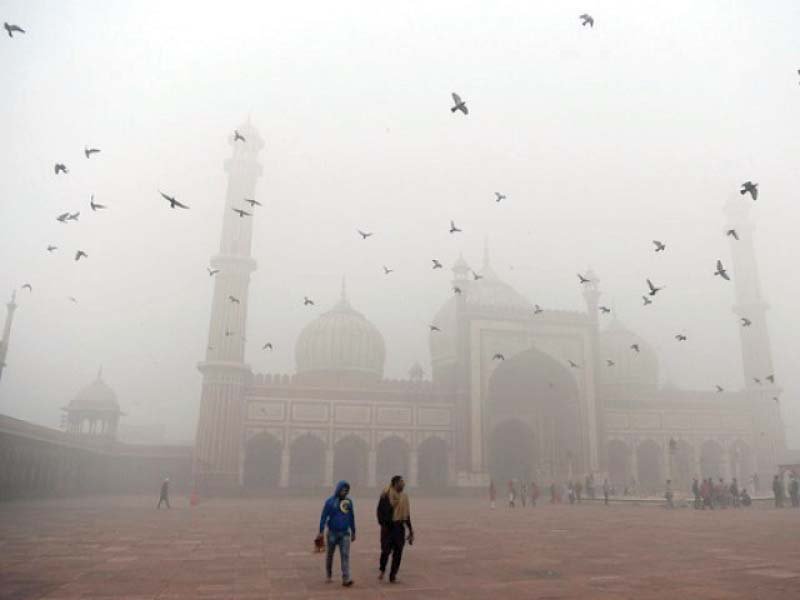 ---
MULTAN: An awareness seminar on smog pollution was conducted at the Muhammad Nawaz Sharif University of Agriculture (MNSUAM).

Pakistan Meteorological Department Director General Dr Ghulam Rasul was the chief guest.

Environmental Science COMSATS Institute of Information Technology  HOD Dr Muhammad Shahid explained how smog was formed when fog and smoke combined together during the month of October and November, coupled with low temperature, high moisture and slow wind speed.

Smog has become a regular occurrence in the last five years and could possibly be labelled as the fifth season of Pakistan, he stated. Transportation systems, construction work and industrialisation are some of the major sources of smog pollution.

Pakistan is suffering huge economic losses due to smog pollution in the form of delayed flights, decline in crop yields and respiratory illnesses, he lamented.

University of Punjab Institute of Chemistry Director Dr Chaudhry Jamil Anwar explained how humans can survive on polluted food and water, but not on polluted air. He also discussed the history of smog pollution in the world and its effects on ozone depletion in the Antarctic Region.

Soil and Environmental Sciences Department Chairman Dr Tanveerul Haq elaborated on the problem of smog pollution and highlighted the need for an awareness seminar. He also disclosed the university's plans to offer a Master's degree in climate change.

Bahauddin Zakariya University Department of Agronomy Chairman Dr Nazim Hussain Labar recommended efficient mechanisation and conservation agriculture to eradicate the problem. He also mentioned how the growth and quality of cotton is seriously affected due to smog.

Multan Environment Department Assistant Director Muhammad Idrees discussed the Punjab government's role in tackling this issue. The government has passed an environment act to control emission from various industries. The government has also taken legal action against individuals and industries contributing towards pollution, he expressed.

They are initiating a monitoring system with the meteorological department to forecast climatic indicators. Moreover, the department is conducting seminars, walks and creating advertisements to spread awareness in the community, he added.

The chief guest announced an observatory to be built at Jalalpur Pirwala farm. He also disclosed that a memorandum of understanding was signed between MNSUAM and Pakistan Metrological Department for mutual collaboration on adapting to climate change. This also includes an internship and training programme for post graduate students and faculty, said Rasul.

Vice Chancellor MNSUAM Dr Asif Ali appreciated the efforts made by the department of soil and environmental sciences and congratulated them for highlighting current issues.

A poster competition had also been organised on Smog a Threat to the Environment where the first, second and third place winners were awarded with certificates.

Smog is emerging as the "fifth season" in some parts of Pakistan and India. Originally, smog was referred to as the mixture of smoke and fog in the air. However, with the onset of industrialisation in the 19th century, photochemical smog was born.

Smog is harmful to human health in a number of ways. Children, senior citizens, asthmatics and those suffering from other lung diseases are at risk. The death toll due to smog pollution is higher than that of terrorism.

Published in The Express Tribune, March 6th, 2018.
COMMENTS
Comments are moderated and generally will be posted if they are on-topic and not abusive.
For more information, please see our Comments FAQ