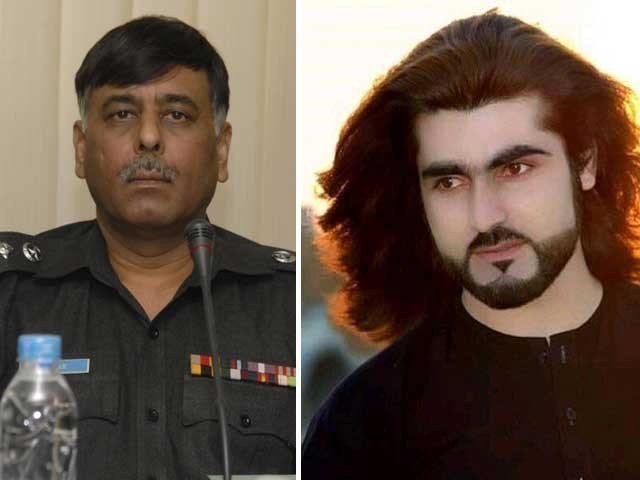 ---
ISLAMABAD: The Supreme Court (SC) has given a week to Inter-Services Intelligence (ISI), Military Intelligence (MI) and the Federal Investigation Agency (FIA) to submit their reports in Naqeebullah Mehsud extra-judicial killing case.

A three-judge bench, headed by Chief Justice of Pakistan Mian Saqib Nisar and comprising of Justice Umar Ata Bandial and Justice Ijaz ul Ahsan resumed hearing on Monday in the suo motu notice of Naqeebullah murder case.

During the court proceedings, CJP was annoyed by the failure of ISI and MI in presenting their reports before the court. He adjourned the hearing until 11:30am, giving the agencies time to submit their reports.

An hour later, a representative of the Defense Ministry appeared before the top court and stated that ISI and MI have sought a week's time to file the report as they were getting  information from field officers.

The bench accepted their plea and also directed Frontier Corps to submit their report on March 12.

Earlier in the day, a representative from the Intelligence Bureau submitted his department's investigation report while IG Sindh Khawaja also appeared before the court. The CJP came down hard on the police chief after being informed that Anwar was still at large. Justice Nisar inquired on the delay despite the top court's orders to seek assistance of all security agencies.

Justice Nisar further inquired from IG Sindh whether the security agency had provided him any assistance. Khawaja informed the bench that there was no development in tracking Whatsapp [a messaging application] calls.


Three more arrests made in Naqeebullah murder case


Referring to a directive issued by the CJP in an earlier hearing to trace dual nationality of SSP Malir Rao Anwar, the Additional Advocate General Sindh said Anwar did not possess a dual nationality. The CJP, however, pointed out that the former SSP possessed an Iqama.

Meanwhile, the IB report said that its deputy director was collaborating with the police investigation team and had carried out an extensive technical analysis of the absconding police officer.
Unsatisfied by the IB report, the CJP asked for the report by ISI. To which the Additional Attorney General replied that the report had not been submitted yet.

"Elaborate why the ISI and MI have not presented their reports?" asked Justice Nisar.