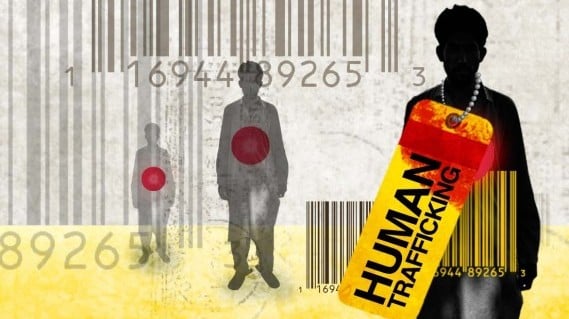 ---
ISLAMABAD: Weak prosecution by a federal law enforcement agency has been allowing human smugglers go scot-free in the capital, turning the area into a hub for human trafficking.

According to a report presented in the upper house of Parliament recently — submitted in response to a question asked by Jamaat-e-Islami (JI) Ameer Sirajul Haq, it was revealed that over the past three years, as many as 3,388 people had been arrested by the Federal Investigation Agency (FIA) across the country.

The report said that Punjab topped the list of regions where the most human smugglers were caught with 2,259 cases registered.

During this time, only 77 human smugglers were arrested from Khyber-Pakhtunkhwa, only five in Sindh and only two from Balochistan.

However, despite its relatively small size, a whopping 1,045 human smugglers were arrested in the Islamabad Zone.

The report, while providing a breakdown of cases, showed that as many as 382 cases were registered in 2015, 368 in 2016 and 295 cases in 2017.

Human trafficking declines in Balochistan

Officials in the FIA said that weak prosecution was among the top reasons for the astonishing number of cases in Islamabad Zone.

Lack of awareness amongst the masses about human trafficking, fewer job opportunities surrounding areas including Azad Jammu and Kashmir, Hazara and Rawalpindi divisions were also said to be among the contributing factors for the large concentration of human smugglers in the area, sources said.

Official documents showed that over the past three years, of the cases registered, only four people had been sentenced to prison terms and fines on human trafficking charges.

During this period, as many as 24 people accused of human trafficking had been acquitted.

Moreover, the official documents showed that only 55 people had been booked under the same charges during this period.

The fine imposed on these people also vary greatly with the lowest fine being Rs100 while the highest fine imposed was Rs500,000.

The documents showed that in most cases, the nominal amount of fines or below Rs10,000 were imposed on people suspected of human smuggling.

A massive number of cases remain under trail.

Enter: the sub-agent

In many cases, as per sources, sub-agents play an important role in human smuggling, especially in the remote areas of the country.

These sub-agents trap people by selling them the dream of a bright future in a far-off land and deprive them of their savings.

Ideally, anyone who wants to get a job abroad should contact licenced recruiting agencies. But in many cases, even these agencies sublet the process and allow these ' sub-agents' to work for them in remote areas which generally turn into a tool for fooling innocent people.

These agents, under the pretext of sending people abroad, squeeze them of all the cash they may have.

While not everyone is sent abroad, some who are sent on the journey, are often sent on improper travel documents. The most common case was of sending a person to work on a visit visa with the promise that once they are there, their visit visas would be converted into work visas.

The deadly network of human trafficking

However, these promises never materialize and after the expiry of visa, the victims are deported back to Pakistan.

Muhammad Imran, a resident of Mirpur in Azad Jammu and Kashmir, had been sent to Malaysia on a visit visa by a sub-agent. However, he had been forced by the sub-agent to fork out a fortune on the pretext of paying for a three-year work visa.

The agent had assured him that before his month-long visit visa expires, his people would have the visa converted into a work visa.

However, this may never materialise, and Imran managed to return home with great difficulty.

At the moment he is trying to pursue a case against the sub-agent with the FIA Islamabad Zone.



Published in The Express Tribune, March 5th, 2018.