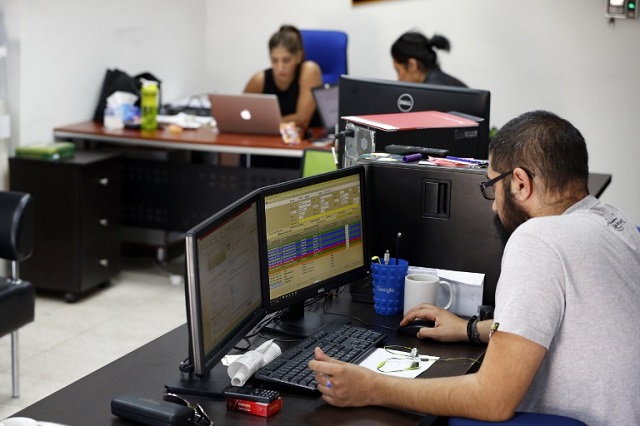 ---
LAHORE: Pakistan has had a good few years when it comes to the start-up ecosystem. The government has started taking an interest in nurturing local start-ups in its current tenure.

Many private institutions and events are also working towards boosting the entrepreneurial environment in the country. Thanks to increasing smartphone adoption and internet penetration, the opportunities for success of tech companies have grown manifold.

Punjab launches Innovation Hub for youth employment

While overall, things are much better than they were five years ago, there is still room to improve. Our start-ups have a long way to go before they can even come close to competing with the likes of Careem, Foodpanda, etc.

Some issues are obvious, like the lack of proper infrastructure in several areas, our longstanding energy crisis, and red-tape in some institutions. There are more inherent problems though, countering which can lead to an economic boom and promote entrepreneurial mindset among the masses.

Valuation inflation

In any start-up's early life, getting proper funding is paramount. In some cases, the government can contribute to projects that have a potential value for the community, but most of the time the entrepreneurs have to rely on investors, both foreign and local. It might sound intuitive to ask for as much funding as you can get, but in the long run, this is exactly what leads to the demise of many start-ups.

When the company can't meet the expectations it set for itself, the investors are bound to be unhappy. Not only does this impact the funded start-up negatively, it also makes it harder for future businesses to convince investors to join their cause.

Most business ideas are worth something, but it is very important to keep things in perspective. It is one thing to be ambitious, but quite another to think of every business as the next Google.

Choice of target audience

Most start-ups in Pakistan choose to go for the IT market. In addition to numerous BPO companies, we also have online sellers gaining increasing popularity.

Daraz.pk, ShopHive, and online stores for several large local brands go to show that the populace has a lot of interest in spending money online. The rise of price comparison sites like PriceOye.pk and online payment solutions like EasyPay are also testament to the potential of this section of the local start-up ecosystem.

Regardless of the success of shopping-centred start-ups, entrepreneurs need to realise that there are still a lot of unexplored avenues of growth in Pakistan. At present, not a lot of new companies are targeting businesses as their audience, and the market is heavily consumer-centric. Once this changes, there will be a major shift in the economic perspective of the business community and all can prosper as a result.

Successfully handling success

The very essence of the entrepreneurial spirit is having the ability to think freely and out of the box. While this is a huge plus at the start of the business life cycle, being unconventional can cause problems when you have to manage a growing team that isn't just made up of your close friends. Hiring intelligently and having a solid business strategy are necessary to maintaining the momentum of a fast-moving start-up.

Another important factor in making your company successful is to decide when it has stabilised enough to think about going international. Not many local companies target a global audience, but the phenomenon is not unheard of, and if approached wisely, can lead to tremendous returns.

Attractive sell-out offers

It takes a lot of guts to pursue your dreams, but it takes even more courage to follow through till the end when you have realised parts of your dream. For many, just owning a start-up and getting it off the ground is a big deal, but for some the real accomplishment is to remember what you started for and make it large.

Many Pakistani entrepreneurs have won international acclaim recently, which shows that there is no lack of talent in the country.

In our economic situation though, it is always going to be a tempting option to sell your business to the first buyer that comes calling. While this might make sense in some instances, in most cases it is a good idea to hold out if you really believe the start-up has the potential to keep growing.

Lahore-based healthcare start-up raises $1.1m from Glowfish Capital

This doesn't mean selling is always a bad thing. Most entrepreneurs whose start-ups get acquired ultimately start working on something new, which is always positive.

With the China-Pakistan Economic Corridor (CPEC) and several other government initiatives in the pipeline, our economy and start-ups are sure to get a boost in the coming years.

The future looks bright on that front, and the hindrances listed above are just factors every start-up ecosystem has had to deal with at some point.

The author is an IT project manager and a passionate writer





Published in The Express Tribune, March 5th, 2018.

Like Business on Facebook, follow @TribuneBiz on Twitter to stay informed and join in the conversation.


COMMENTS
Comments are moderated and generally will be posted if they are on-topic and not abusive.
For more information, please see our Comments FAQ