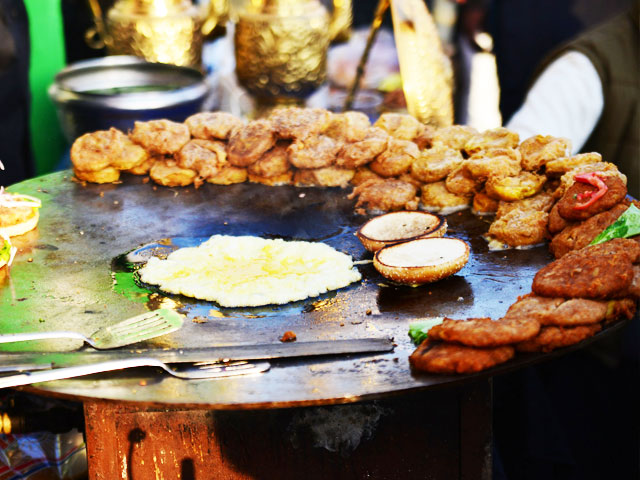 ---
KARACHI: Following the successful launch of Coca-Cola Food Festival earlier this year, the nation's biggest food and music festival second season is schedule to conclude with a bang in Karachi on 9th, 10th and 11th March 2018 at Beach Park, Clifton Karachi.

#CokeFest Karachi promises to offer all of the season's freshest flavors ranging from a diversity of traditional Desi to Continental, Asian (Chinese, Japanese, Thai), Turkish/Lebanese and Italian.




The selection of cuisines for #CokeFest has been curated based on the reviews and feedback of the extremely active members of the popular food portal "Foodies 'R Us", indeed confirming that the selection is based on popular choice and opinions of some of Pakistan's most passionate and authentic foodies.

The #CokeFest also acknowledges that there is nothing quite like a home cooked meal; for which reason the festival celebrates home based chefs who make up a significant part of the #CokeFest, bringing with them a range of their multi-generational secret family recipes, soul food and unique flavours.




Attendees will also witness chefs working their magic through cooking demonstrations and enjoy a stellar line up of live music with other fun-filled activities. The incredible selection of musicians from Coke Studio includes megastars such as Strings, Ali Sethi, Sahara UK, Asim Azhar, Quadrum, Nabeel Shaukat and Sahir Ali Bagga.

#CokeFest spokesperson Asad Sheikh, founder of the influential food collective Foodies 'R Us has said, "Food is the only common denominator between every culture and it's the only thing that brings people together."




CEO at Activemedia Saad M. Khan said, "This is the second season of Coca-Cola Food and Music Festival and we have already come a long way. Expanding to five cities with hundreds of food stalls and the biggest artists on stage, the festival is set to break all records".

Indeed, a diverse panel of culinary talents i.e. local chefs will be offering special festival menus, discounts, and great meal deals during the festival. So put on your shoes, round up the family and explore over 70 leading and burgeoning traditional/contemporary restaurants and 30 caterers, home chefs et al food stalls at this nonstop 'Party in the Park'.




The festival is expected to attract a crowd of more than 40,000 food enthusiasts' from Karachi and surrounding areas.

Have something to add to the story? Share it in the comments below. 




COMMENTS
Comments are moderated and generally will be posted if they are on-topic and not abusive.
For more information, please see our Comments FAQ