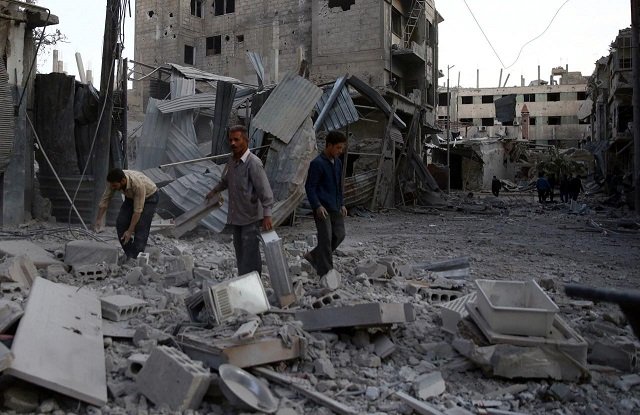 ---
GENEVA: A humanitarian convoy carrying life-saving supplies from UN and other aid agencies will not enter the besieged Syrian enclave of eastern Ghouta as planned on Sunday, a UN official in Syria told Reuters.

UN officials voice frustration over lack of cease-fire in Syria

"The convoy to east Ghouta is not able to proceed today," the official said, adding that the U.N. and its humanitarian partners "remain on standby to deliver desperately needed assistance as soon as conditions allow."

UNICEF says aid convoy for 180,000 Syrians could go on Sunday

The convoy of some 40 trucks had been due to go to Douma in the government-besieged enclave near Damascus, where some 400,000 people need food, medical and other supplies, the UN says. Only one small convoy with supplies for 7,200 people has been allowed to Ghouta so far this year, in mid-February.
COMMENTS
Comments are moderated and generally will be posted if they are on-topic and not abusive.
For more information, please see our Comments FAQ