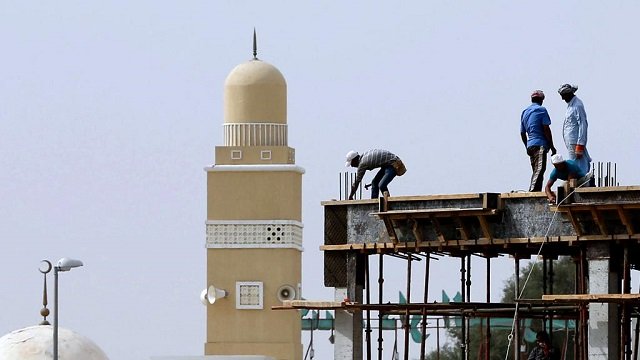 ---
UAE authorities have implemented housing allowances for Emirati men who have two wives in order to decrease the number of unmarried women in the country.

The decision to give a housing allowance from The Sheikh Zayed Housing Programme was announced on Wednesday by the UAE Minister of Infrastructure Development, Dr Abdullah Belhaif Al Nuaimi at the Federal National Council (FNC) session, reported the Khaleej Times.

After highest building, world's tallest hotel opens in Dubai tomorrow

"The second wife should be provided with the same living arrangements as the first wife," stated the minister.

This move will help reduce the number of unmarried women in the UAE, FNC members said during the session.

"The ministry should simplify the procedure for a man to marry a second woman, by providing him with housing opportunities, which will also solve the problem with spinsterhood," added Hamad Al Rahoomi, FNC member.

By tackling this housing issue, members discussed improvement in the social structure, as men find it difficult to marry more than one woman at a time due to high housing costs.

Members concerned over housing projects

The project to allocate housing units for men with second wives was established in late 2017 under the mandate of President His Highness Sheikh Khalifa bin Zayed bin Sultan Al Nahyan.

Questions about progress of the scheme were raised during a session by FNC member Khalifa Suhail Al Mazrouei to Dr Abdullah Belhaif Al Nuaimi, Minister of Infrastructure Development.

Speaking about the progress of the initiative, it was said, "One, is to replace the land that the citizen already owns, with another place. The house is removed because it is not habitable" by Dr Abdullah Belhaif Al Nuaimi, Minister of Infrastructure Development.

So far 500 homes have been replaced and with work "going well," the housing replacement may exceed 2,000 homes soon, the minister added.

Al Nuaimi said authorities consider the design and infrastructure of all projects. "A guidebook for these buildings has been launched and is available," he stated.

Citizens cautioned: 'Operation against illegal housing schemes soon'

Concerns about old houses, currently occupied by owners were brought up by Mohammed Al Ketbi, FNC member.

Some houses are a danger to the owners and need immediate maintenance, he urged.

Addressing measures for preventive maintenance, Minister Al Nuaimi said, "In the case of weather conditions, coordination is carried out a long time ago." Authorities meet local families to learn housing needs and examine maintenance and replacement work, Al Ketbi added.

This article originally appeared on the Khaleej Times.