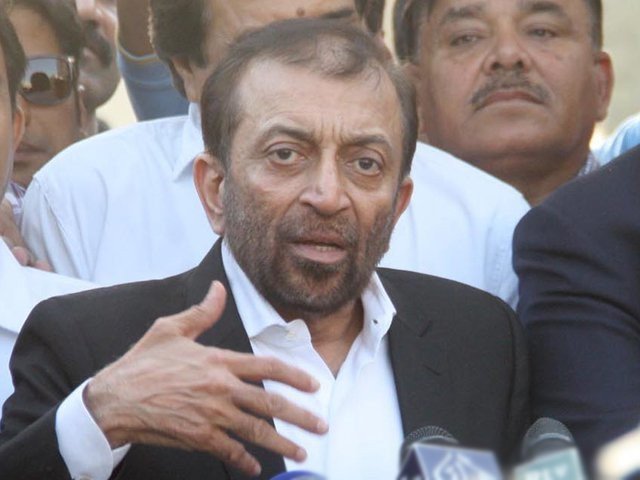 ---
Muttahida Qaumi Movement-Pakistan (MQM-P) senior leader Dr Farooq Sattar said that the Pakistan Peoples Party (PPP) would fall in its own trap it created for the victory in the Senate elections, Express News reported.

Talking to the media on Saturday, Dr Sattar, who is heading the PIB faction of the party, said the March 3 election results were out and the "situation is before you" – apparently referring to the 'unexpected' win of the Bilawal Bhutto-led party by buying 'loyalties' of MQM-P ministers.

PPP, the second largest party in the National Assembly, exceeded expectations particularly in the Khyber Pakhtunkhwa and Sindh by securing a total of 12 seats.

Sattar challenges ECP's role in intra-party matters

While felicitating the lone winner of the MQM-P, associating with his rival faction in Bahadurabad, Dr Sattar said: "I congratulate Barrister Farogh Naseem for winning a Senate seat," adding, "Earlier, we had won four seats with 51 MPAs. But unfortunately, we were able to win only one general seat."

The leader of the Karachi-based party accused the PPP of horse-trading and counted it the reason behind the 'big' failure of MQM-P in the Saturday's polls.

He further demanded the Election Commission of Pakistan (ECP) to take notice of what it he claimed the 'horse-trading' in the election of upper house of parliament.

Differences with Bahadurabad group will soon be resolved, says Farooq Sattar

In a dramatic development just a day before the elections, the MQM-P's two factions apparently buried the hatchet and announced their joint candidates.


 After backdoor contacts, Dr Sattar and Khalid Maqbool Siddiqui of the Bahadurabad-group announced the names of their five candidates, who will be contesting the elections from the MQM platform.


Moreover, the ruling Pakistan Muslim League-Nawaz (PML-N) – whose candidates had to contest the polls as independents after the Supreme Court's February 21 order – took the lead with a total of 15 seats in the upper house of parliament.
COMMENTS
Comments are moderated and generally will be posted if they are on-topic and not abusive.
For more information, please see our Comments FAQ