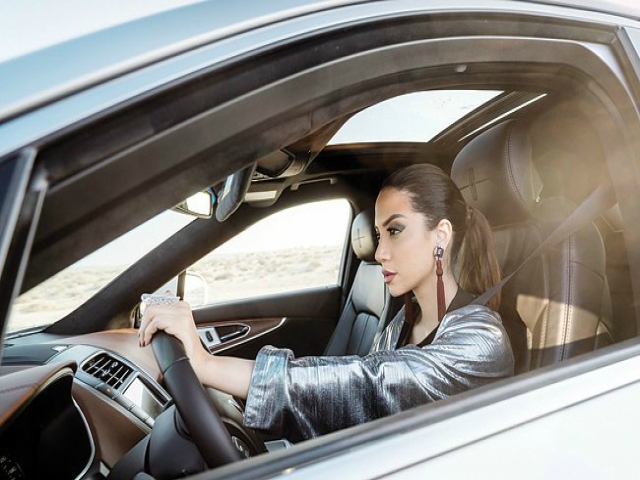 ---
Celebrating the changing role of women in Saudi Arabia, a leading Saudi designer has released a short film. Produced by Hatem Al-Akeel, the film is titled Sa'aqood meaning "I will drive." According to the Arab News, it highlights women's ability to drive and lead - metaphorically and physically.

Al-Akeel has been standing up for women empowerment through his innovative designs. He said that the driving concept is very symbolic.

Driving not 'be all' of Saudi women's rights: princess

"Seeing a woman drive shows how we're heading toward a more progressive and moderate Saudi Arabia. Women now are more empowered and are moving forward with respect to the culture and traditions. My whole ethos has been to show the tremendous potential and capabilities of Saudi Arabia. The video's message is to empower women and also show the levels of excellence, luxury and sophistication Saudi women can strive for," quoted Al-Akeel.

Al-Akeel also added that it's not only about driving a car - it's about having the choice to participate in social, political and economic activities. "It's about steering one's life," shared the film-maker.

Saudi Arabia begins issuing cinema licences

"I am a firm believer in creating messages and they have always been that Saudi Arabia can hold its own against any culture — we have so much to offer," explained Al-Akeel.

The designer wants to show the positive side of the Saudi tradition by transforming abayas into style statements. The short film aims to send a message that women are ready to take on leadership and face challenges.

Have something to add to the story? Share in the comments below.