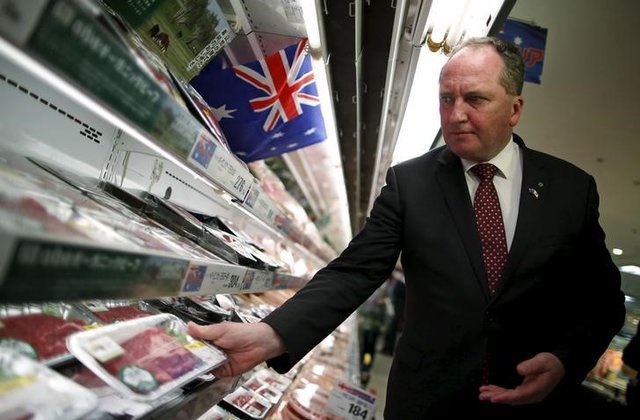 ---
SYDNEY: Australia's former deputy prime minister, who resigned last month over an extra-marital affair with his press secretary, acknowledged in a media interview that the baby being carried by his pregnant former staffer may not be his.

Man, woman killed in Jhelum over alleged affair

Barnaby Joyce, who was pressured to quit by Prime Minister Malcolm Turnbull over the sex scandal, told Fairfax Media that the identity of the biological father was "a grey area," but that it made no difference to his feelings.

"It's mine, on the record, there it is," Joyce was quoted as saying in a story published late on Saturday.


"And can I say, even if it wasn't, I wouldn't care, I'd still go through this, I'd still love him."




The revelation is the latest twist in a long-running saga that pitted the National Party, the junior partner in Australia's coalition government against its senior ally, the Liberal Party.




Swedish court dismisses charges against man in love




The coalition holds a one-seat majority in parliament, rendering the decades-old conservative alliance vulnerable to any instability.




Joyce had initially resisted pressure from Turnbull to quit, but resigned as leader of the Nationals in February after a new allegation of sexual harassment emerged. He was replaced by Michael McCormack as leader in a party-room ballot and now sits on the backbench.