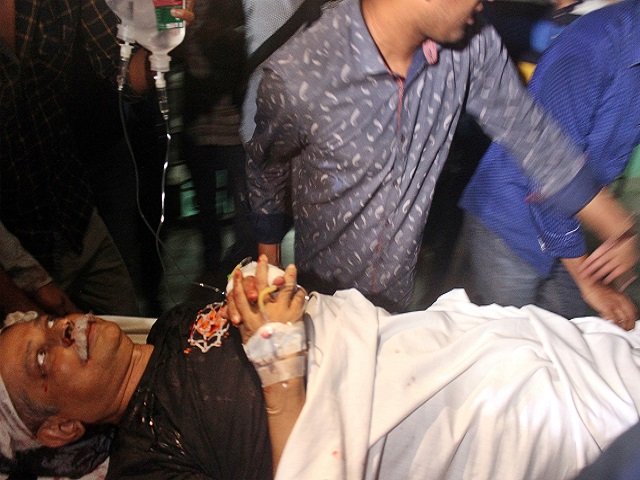 ---
DHAKA: One of Bangladesh's top writers was attacked and injured in the northern city of Sylhet on Saturday, police said, the latest in a series of attacks on authors and bloggers.

Police said Zafar Iqbal, a celebrated secular activist and bestselling science fiction writer, was rushed to a hospital in Sylhet after the attack.

"He was hit on the back of his head and he was bleeding," a police constable posted at the hospital told, speaking on condition of anonymity.

Abdul Wahab, a spokesperson for the Sylhet city police, confirmed the incident, saying police suspect he was attacked with a knife.

"He was in a seminar when he was attacked. His gunman caught an attacker," he told, referring to Iqbal's police guard.

Bangladesh's government provides security for the country's top secular writers and activists.

Fear stalks Bangladesh's Christians after attacks

Police do not know how many people were involved in the attack nor whether they belonged to any extremist groups, he said.

"He has been taken to the operating theatre," he said. Iqbal, who teaches at a state run university in Sylhet, is a longstanding a champion of free speech and secularism in Bangladesh.

He is also a top selling author and celebrity speaker who regularly appears at university campuses nationwide.

Suspected extremists have carried out a series of attacks on secular and atheist writers and bloggers in the last four years, killing around a dozen of them including a top Bangladesh origin American atheist blogger.

Police have blamed homegrown extremist group Ansarullah Bangla Team, also known as Ansar al Islam, which is linked with al Qaeda in the subcontinent for most of the attacks.


COMMENTS
Comments are moderated and generally will be posted if they are on-topic and not abusive.
For more information, please see our Comments FAQ