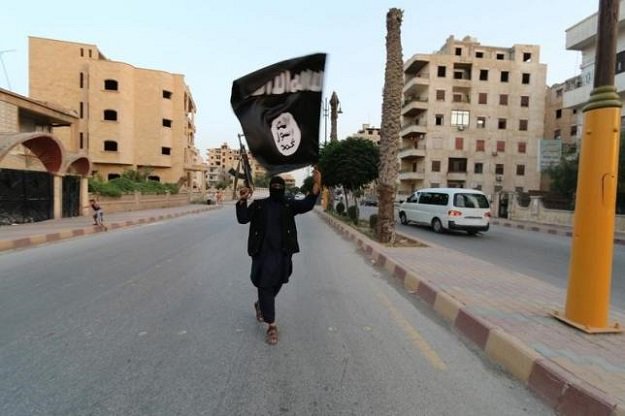 ---
MOSUL: Since militants were pushed out of Mosul, Mohammed has not left his home. Although he never joined the Islamic State group, he shares a name with one of its fighters and fears arrest.

Like hundreds of others, the 24-year-old Iraqi father of two has not dared to approach security forces for fear of being detained because of his name.

"I can't get out of Mosul or even move freely around the city," the young man told AFP, adding that security forces "with a list of names on their computers" could arrest him.

Iraq frees suspected French militant who served sentence

Sami al-Faisal, who runs a human rights group, said he had recorded "about 2,500 people suffering from similar names" in Mosul and its surrounding province.

Personal ID cards in Iraq, like most Arab countries, carry a person's first name, father's name and grandfather's name. But to determine a person's surname and tribe, it's often necessary to look into the area's personal status records.

Civil archives are the only way to distinguish between the thousands of Mohammeds, Alis, Khaleds, Khalils and Ibrahims - some of the most popular names in the country.

The Iraqi interior ministry has begun issuing new ID cards equipped with a code that enables security forces to retrieve a person's full name on a computerised system.

But in Mosul, where authorities are still struggling to restore public services after more than three years of militant occupation, these new digital IDs do not exist.

Although judicial sources and lawyers have told Mohammed he could clear his name in court, the young man flatly refused.

"Asking a judge to investigate means I'll be detained for months at a police station. To conduct an investigation and verify my innocence with various security services... this process takes a long time," he explained.

This puzzle of similar names and the fear of detention is the talk of the town in Mosul.

Sitting at a cafe, Wahid, 30, agreed to talk to AFP on the condition of anonymity about the name he has come to 'hate'.

He discovered that his surname was on a list of wanted people during a recent trip to his university to collect his diploma.

"This document is only issued after an investigation by the intelligence services, so I gave up asking for it for fear of arrest," he said.

"The scary thing is that I'd be subject to beatings and insults in detention for a long time before I could prove my innocence."

Wahid said one of his friends was mistakenly arrested three months ago for carrying the same name as an Islamic State militant. Another was arrested shortly after the extremists were pushed out of Mosul in July.

Ahmed Awwad al-Juburi, spokesperson of the provincial bar association, is well acquainted with these cases, which can often only be unravelled by determining the names of mothers and wives, and dates of birth.

Kuwait's first film on Iraq invasion to make local debut

"Currently, we have identified 97 Mohammed Jassem Mohammeds," he told AFP. All of them can be arrested, although only one is wanted for terrorism offences.

Mohammed Ibrahim al-Bayati, who is in charge of security in the provincial council, said arrests made on the basis of three names should be halted immediately.
Bayati said it is necessary to identify people by their five consecutive names and to make computerised identity documents available to the people of Mosul as quickly as possible.

In Mosul after IS, nobody is spared. Some within the security forces or provincial authorities have already paid for it. Bayati said he too is a victim.

"My name and those of my father and grandfather are held by several other people. I am one of the victims," he told AFP.
COMMENTS
Comments are moderated and generally will be posted if they are on-topic and not abusive.
For more information, please see our Comments FAQ