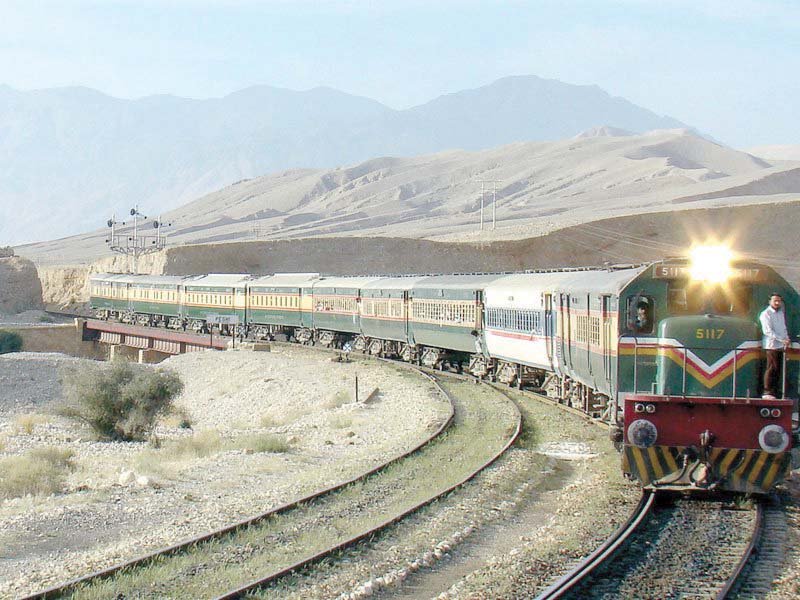 ---
ISLAMABAD: The government has jacked up by 34.6% the cost of rehabilitating railway infrastructure which was damaged in violence that followed the assassination of former prime minister Benazir Bhutto.

Benazir was killed on December 27, 2007 in a gun and bomb attack in Rawalpindi, which sparked violence during which mob attacked railway infrastructure and other properties across the country.

The loss caused by these attacks ran into billions of rupees and since then Pakistan Railways has been trying to repair and rehabilitate damaged rail engines, stations, buildings and bridges.

Political Scenario: Railways minister calls on Shehbaz

The Ministry of Planning informed the Executive Committee of National Economic Council (Ecnec), in a meeting held in February, that the revised plan covered special repairs and rehabilitation of 15 diesel-electric locomotives, rehabilitation of 87 passenger coaches, reconstruction of 13 station buildings and service buildings in Dadu, Larkana, Shikarpur, Jacobabad and Mirpur, repair and rehabilitation of 52 stations and other service buildings.

The rehabilitation project was also aimed at replacing bridge timbers of 36 bridges, repairing and rehabilitating two rail tracks, repairing track cranes, installing electrical interlocking stations and restoring automatic block signaling systems and telecommunication facilities in affected areas.

Ecnec was told that following the assassination violence erupted in the country during which enraged mobs attacked railway infrastructure including the rolling telecom system. As a result, railway operations suffered heavy losses.

The Ministry of Planning, Development and Reform shared a revised summary with Ecnec that put the cost of rehabilitation work at Rs10.46 billion including a foreign currency component of Rs4.9 billion.

The original plan had also covered procurement of 52 passenger coaches in completely built unit (CBU) form besides special repair of locomotives and passenger coaches, reconstruction of station buildings, repair of stations, replacement of wooden bridge timbers, etc.

Following approval of the programme, Pakistan Railways decided to change the original work scope by excluding the procurement of 52 coaches which was made part of another revised PC-1 for 202 passenger coaches.

The revised project was approved by Ecnec on January 21, 2016 at a cost of Rs7.8 billion which included foreign currency component of Rs4.7 billion.

Demonstration: Railways workers demand promotions

The project was close to completion as overall physical progress was estimated at 97.58% as on June 30, 2017 with financial expenditure at Rs7.9 billion.

The Ministry of Planning apprised Ecnec that the Central Development Working Party (CDWP) had considered the programme's cost in its meeting held on December 4, 2017 and recommended the project for Ecnec's consideration at a revised cost of Rs10.5 billion, up 34.6% compared to earlier Rs7.8 billion. This included foreign currency component of Rs6.06 billion.

The ministry later submitted a summary with the revised cost of Rs10.5 billion which was taken up by Ecnec in its huddle held last month. It approved the revised cost with the foreign currency component.

Published in The Express Tribune, March 3rd, 2018.

Like Business on Facebook, follow @TribuneBiz on Twitter to stay informed and join in the conversation.
COMMENTS
Comments are moderated and generally will be posted if they are on-topic and not abusive.
For more information, please see our Comments FAQ