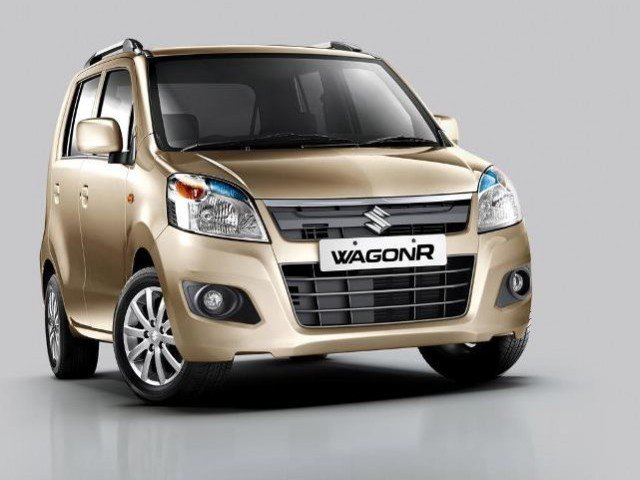 ---
KARACHI: In an unexpected move, Pak Suzuki Motor Company (PSMC) has increased prices of its variants by up to Rs50,000, effective from March 1, 2018, marking the second time the automaker has revised rates upwards this year alone.

Just two months ago, the company raised prices in the range of Rs10,000-Rs20,000.

Both of Suzuki Mehran's variants, the VX and VXR, now get costlier by Rs20,000. The price of Mehran's VX has gone up from Rs689,000 to Rs709,000, while Mehran's VXR price increased from Rs742,000 to Rs762,000.

After Indus and Suzuki, Honda also raises car prices

The price of Suzuki Ravi increased by Rs20,000 from Rs706,000 to Rs726,000. The price of Suzuki Bolan has increased by Rs20,000 from Rs764,000 to Rs784,000. Suzuki Bolan Cargo's price increased from Rs730,000 to Rs750,000.

The price of Suzuki Swift NAV-MT increased from Rs1.375 million to Rs1.405 million while Swift's NAV-AT increased from Rs1.511 million to Rs1.541 million. The price of Suzuki Cultus VXR increased from Rs1.250 million to Rs1.270 million.

The new price of Wagon-R's VXL variant would now be Rs1.164 million, up Rs50,000 from Rs1.114 million.

When the company raised prices earlier in January, analysts said the move was anticipated because of about 5% rupee devaluation against the dollar in December 2017. However, this time there has been no change in the rupee-dollar parity.

Pak Suzuki increases prices of its Mehran, Wagon R variants

Perturbed with the widening current account deficit, the government finally allowed the rupee to lose its value against the dollar in December 2017.

The auto industry is sensitive to rupee depreciation because of its high dependence on imported raw-material and parts that become expensive with the fall in the rupee's value against major international currencies.

However, the same industry is also well-positioned, compared to other industries, to easily pass on the impact due to high demand of automobiles in the country.

Due to rising sales, analysts say Pak Suzuki feels confident to raise prices at will without affecting profit.
COMMENTS (3)
Comments are moderated and generally will be posted if they are on-topic and not abusive.
For more information, please see our Comments FAQ