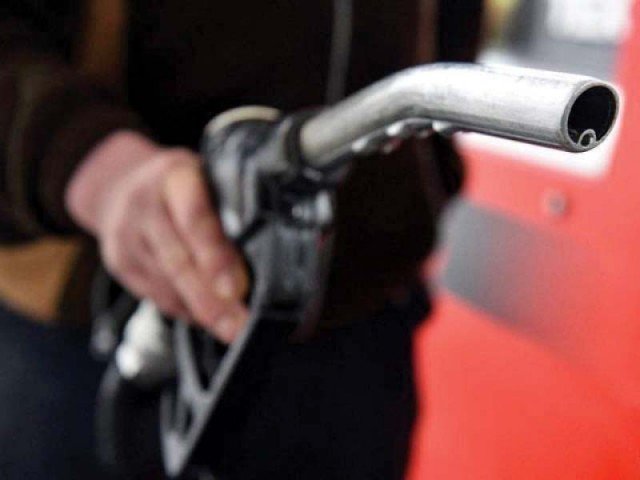 ---
Leaders of allied parties and opposition strongly protested against the surge in petroleum prices in the National Assembly session on Friday as members of opposition asked the government to withdraw the decision to increase prices of petroleum products.

In the Friday's session, presided over by speaker Sardar Ayaz Sadiq, several members of the National Assembly protested against the recent surge in petroleum prices.

Petrol price up by Rs3.56 per litre

Naveed Qamar of Pakistan Peoples Party (PPP) lashed out at the failure of tax generation policy, lamenting that the government was trying to achieve Federal Bureau Revenue (FBR) targets by burdening the poor.

"The government could give relief to the public by cutting sales tax on petrol and diesel".

Jamiat-e-Ulema Islam (F) leader Aasia Nasir said that the government had been allowing increases in petroleum prices for the past four months. "The surge in petroleum prices has been causing inflation in the country' she said, adding that the government must reconsider its decisions on petroleum prices.

Diesel, Petrol: Price hike may cause difficulties

Amir Dogar of Pakistan Tehreek-e-Insaf (PTI) declared increase in petroleum prices 'unjustified' and appealed for calling off the surge, while Jamshed Dasti lamented that the government was insensitive to the problems faced by the people.

Sahabzada Tariqullah of Jamaat-e-Islami warned that the surge in kerosene prices will force the people to cut forests.

PML-N's Rana Afzal responded to the arguments raised by opposition leaders, saying that petrol price before the PML-N tenure was Rs113.

"We gradually cut down petroleum prices to reflect international decreases and provided relief to the people" he said.