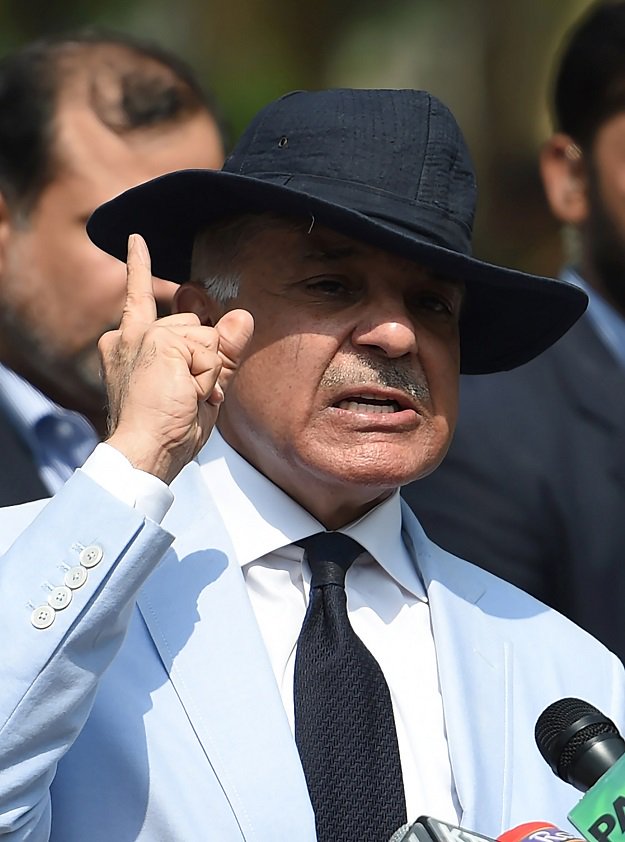 ---
Punjab Chief Minister Shehbaz Sharif said on Friday that PML-N had emerged victorious in the public's court.

Addressing the Punjab Assembly, the chief minister adhered that his party's existence depended wholly on public sentiments. "We have always served the public and will continue to do so," he said.

Shehbaz Sharif appointed PML-N acting president

Terming his party as a "common man's party," Shehbaz said that he had worked 'against corruption.'

"I don't even have a single instance of corrupt practice," he claimed. "We have always used politics for serving the public while our opponents kept leveling allegations on us."

"Those who level such baseless allegations should ponder over what other investors of other countries think about us."

On Wednesday, while addressing the Punjab Parliamentary Party meeting, Shehbaz had said he trusted the assembly members of PML-N.

The chief minister said that saving of Rs150 billion in four gas electricity projects is a unique example in the history of the country.

People will definitely 'reward Nawaz' in polls: CM

Similarly, subsidised fertilizers and interest-free loans have been given to the farmers for the first time, he said, adding that provision of high-quality machinery and qualitative medicines in hospitals is another achievement of the PML-N government.

On February 27, the Central Working Committee (CWC) of the Pakistan Muslim League-Nawaz (PML-N) appointed Shehbaz as acting president of the party, on the recommendation of Nawaz Sharif.